Discussion Starter
·
#1
·
Well, I said to myself, I wouldn't do it! I said I would leave it standard! FAIL!
After 7 hrs, I completed my first 'proper' mod on the ZX6R today. I still need to give her a clean and take some proper pics, but the weekend is over so that might not happen for a few days. So here it the run down on my FIRST (of many) mods.
Polished Rims...
Materials.
Paint stripper (nasty nasty stuff, ate through my first set of gloves)
Thinners
Steel wool (000 fine)
Wire brush
Masking Tape
Rubber gloves (must be pink - no photo of mine sorry)
Polish
Rags
Time: 7 hrs (some of that is time waiting for stripper to bubble)
Difficulty: low/med (bit of elbow grease needed)
Result: DAMN STYLING
My 'workshop', this time outside since I was using lots of nice smelling chemicals.
Taped up, technically not necessary as the centers are powder coated and the stripper wont do much to the rubber, but I didn't like the idea of stripper sitting on my rubber or centers for 20 mins. Also prevented damage from wool and steel brush.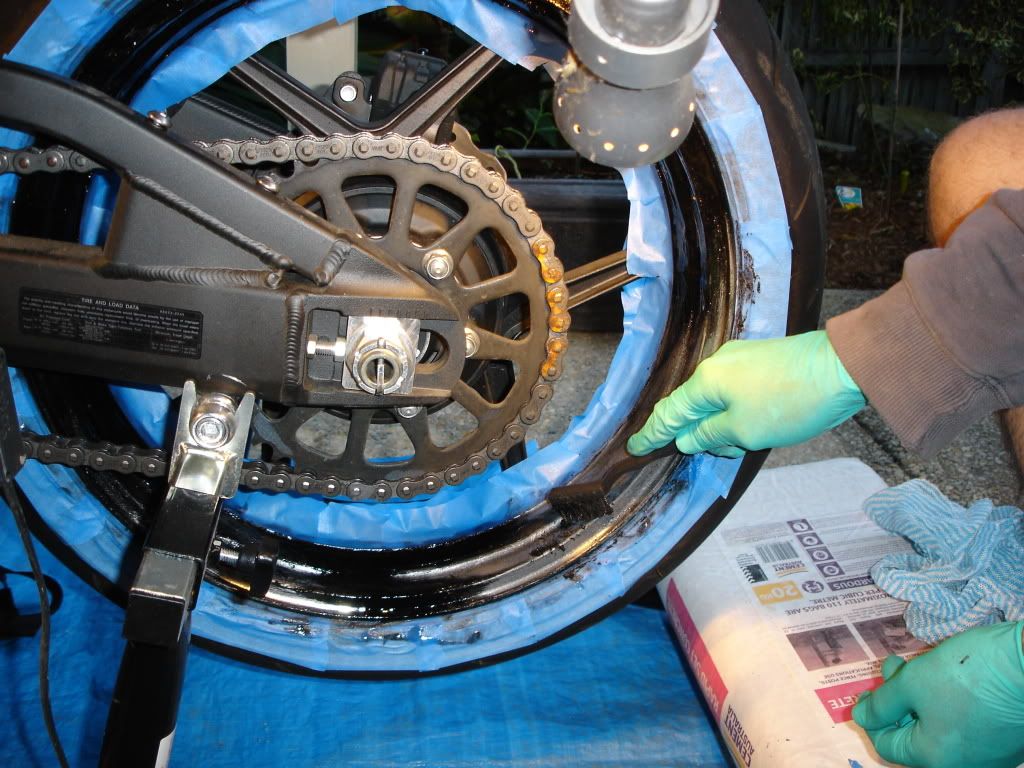 Getting dirty
Like the rust spot on my chain!? Never ridden in the rain, always cleaned after washing, covered up, and this spot of rust just appeared out of no where!
Half way done.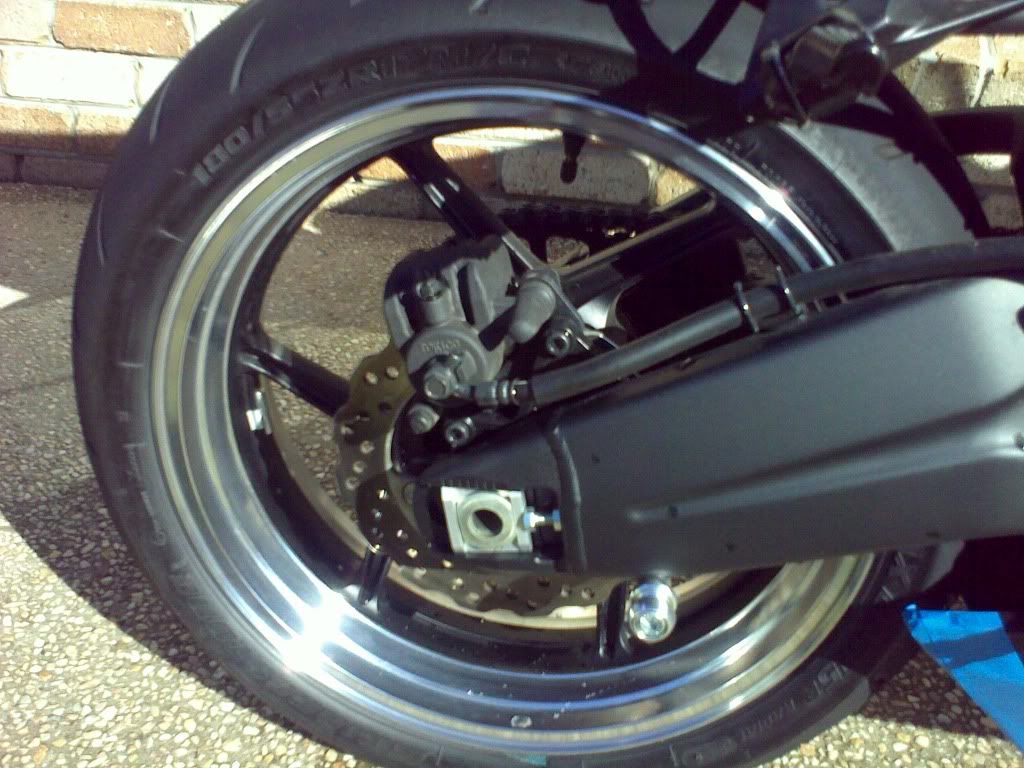 Quick wash.
One coat of polish. No buffing.
Love it, just love it. Sooooo pleased with how it looks.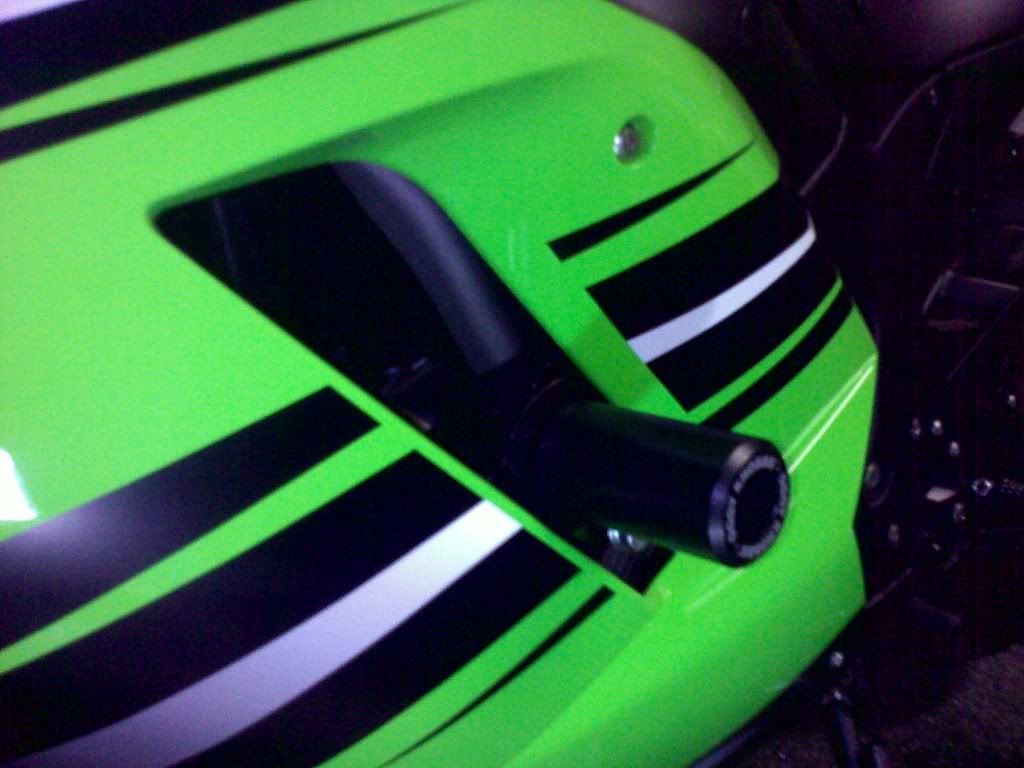 My 'other' mod, Oggy Knobs.
Mods done:
Registration Tube Holder
Oggy Knobs (frame sliders)
3/4 Polished Rims
Thanks to Dad, for helping me on and off the stand, and my AMAZING girl for moral support, polishing, and general help!
Felix