Discussion Starter
·
#1
·
Got to thinking the other week, what else can I do to the bike to make it truely unique, and a standout?
There are still some mods to come that will be updated later, when they are ready, however for now....
Meet the DRAGON!!!!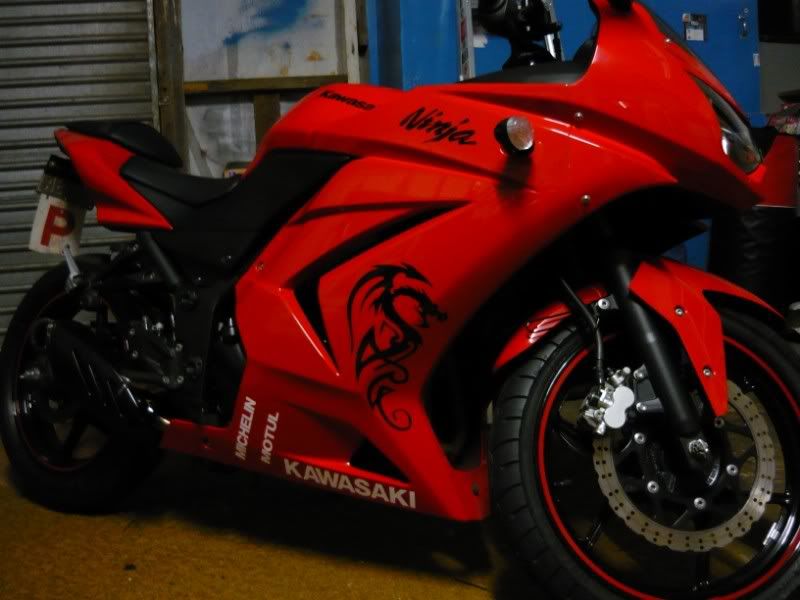 Better photos will be provided later!
Please let me know your opinions, good or bad, I will take all on board. Please keep in mind this is a work in progress and will be updated accordingly!
Do I keep the white decals? Do I need to add more black highlights? There is more red and black coming, so tell me your thoughts!!!