Discussion Starter
·
#1
·
yeah I've been riding it instead of taking pictures of it..I'm lazy. since I don't want to use up any more riding season by doing mods I sort of slapped some parts together (instrument console, mirrors) so I can ride. during the winter dec+jan I'll have time to make a better design. also I didn't really have money for mirrors.
here are some pics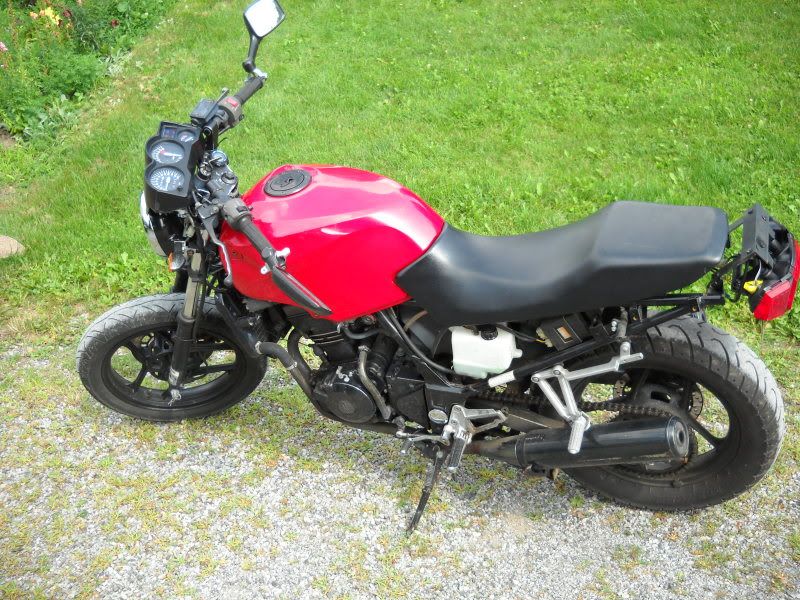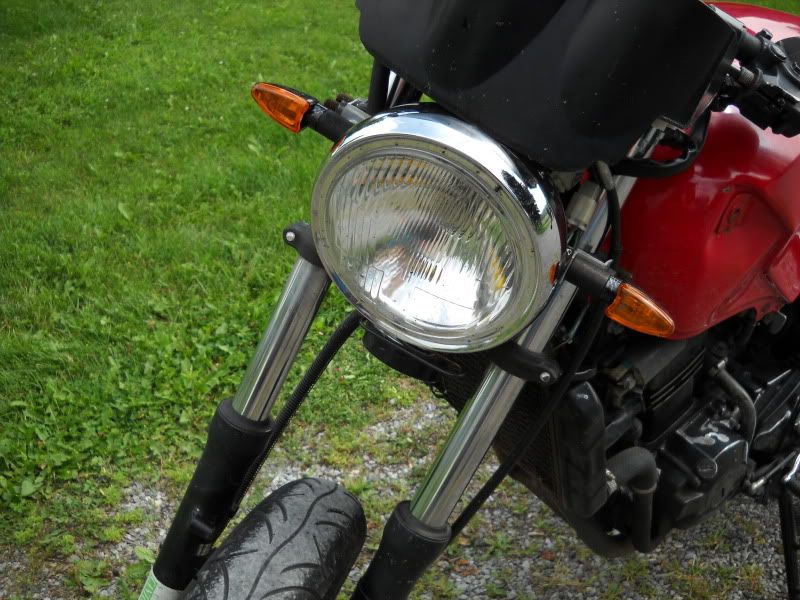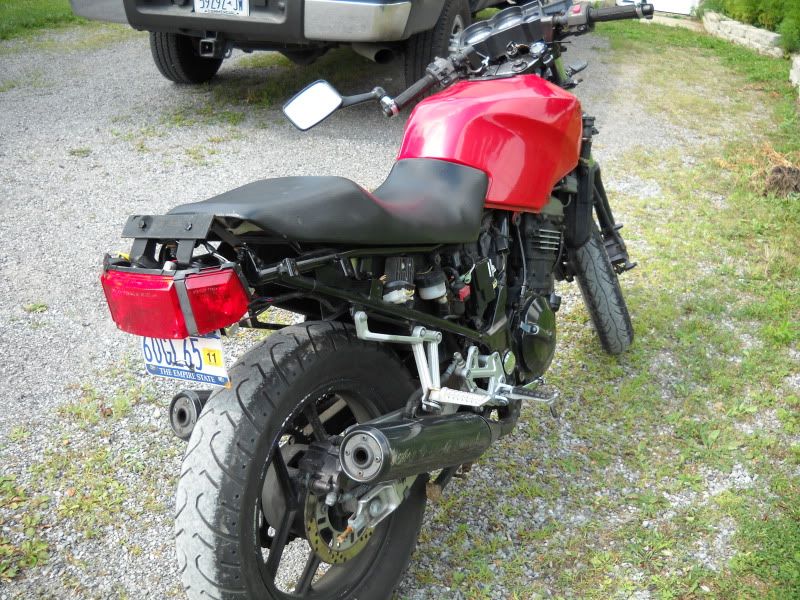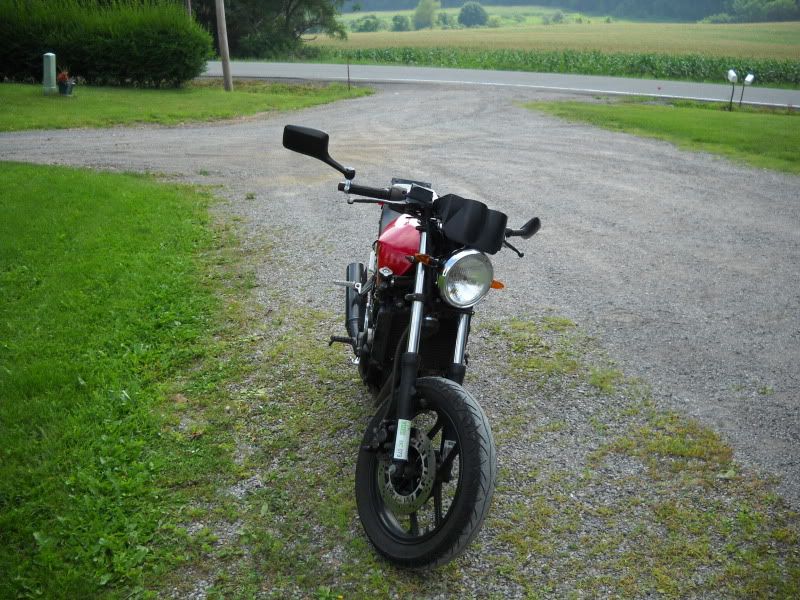 the mirrors are pretty goofy I gotta do something about that.. but not right now.
I went to get it inspected today and the guy told me my front turn signals are too close together and also they're not DOT approved. he said he didn't care if I threw on the stock and changed them afterward but.. I physically can't temporarily slap them on because stock for '97 was flushmounted to the fairing and... I don't have a fairing anymore. is this something every shop is going to fail me for? if there's a chance some guy might overlook it I'll probably just keep taking it to different shops. these are my signals:
http://www.flyncycle.com/Motorcycle_Turn_Signals_p/indulspecbn.htm
I don't mind getting dot approved bulbs I just wanted the damn thing to get an updated sticker.