Discussion Starter
·
#1
·
So i have been waiting and waiting on a deal that i felt was worth going for. Usually im not this patient but then again i have never made a purchase this size before. I wanted a green REALLY bad so i had my heart set on it. So i was scrolling through ebay 2 nights ago and wham-o a Green 2008 Ninja 250R in Charlotte, NC (thats where im from)!!! I get in contact with the guy and we start talking and he ends up telling me if i come up with $3800 then the bike is mine and he will cancel the auction. Now for the good part...
BONE STOCK 2008 Ninja 250r, 42 Miles (thats not a typo), Ridden only ONE time, Garage kept, and on top of that a extended warranty to 3 years!
So basically i got a brand new 250R w/ 3 year extended warranty for the MSRP price and the additional $300 for the extended warranty witch comes out to $3800. No Doc fees, Tax, Title fees, nothing. $3800 (OTD). I really think i did well.
Now for the BEST part...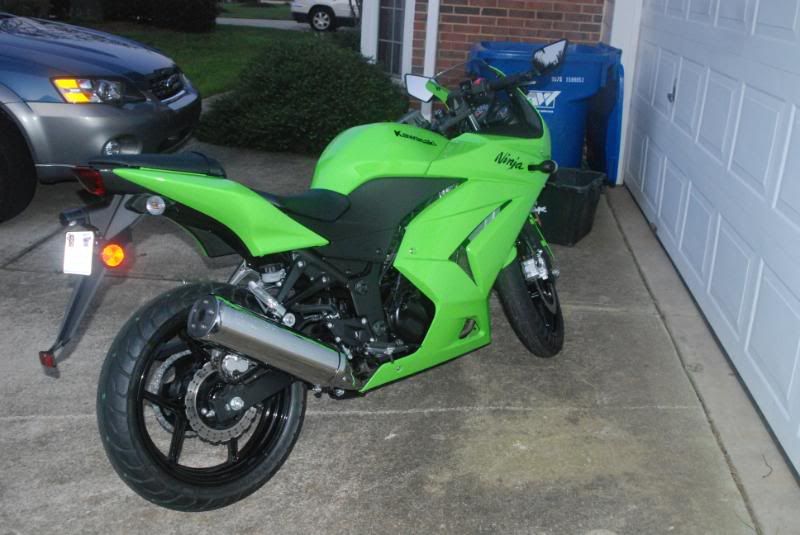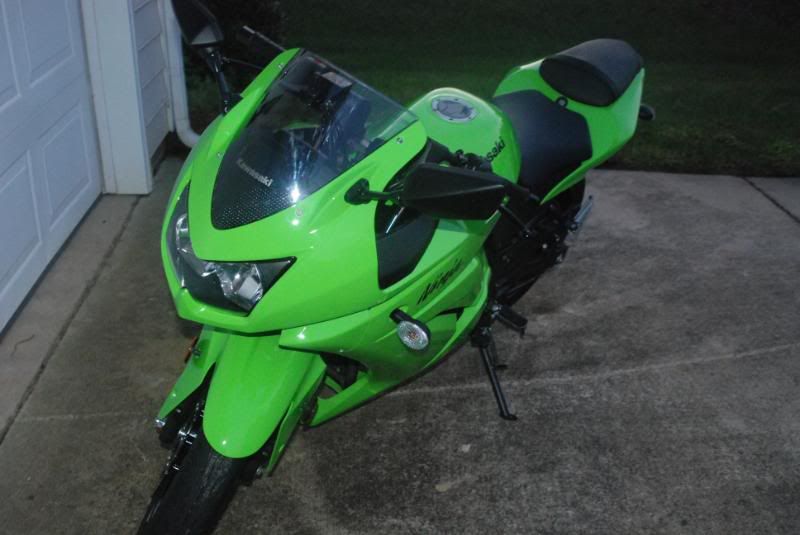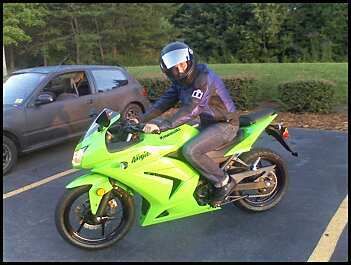 IM SO EFFING STOKED RIGHT NOW!!!! I felt like such an outcast on this site without a 250... but look at me now!!!
-Sean