Discussion Starter
·
#1
·
Hi Guys and Gals, thought I might share with you the ride we went on yesterday through North-west Tasmania. The weather was great and getting warm when we left Indies house at about 9am. We travelled west along the Bass hwy until about an hour later when we stopped at Detention river for a coffee. we then did not stop for another 1+1/2 hours when we reached our destination at Sumac Lookout, overlooking the Arthur river and the Tarkine forest area.
After the lookout, we came down to the Arthur river and stopped for a drink and relaxed for a bit. We then headed back along the road and called into Smithton(the locals pronounce it "Mifnon" with a lisp!!!) and had some lunch.
Wifey was stuffed and we still had to get home! but she pulled through with flying colours. Indie had his wife riding on the back of his bike, and all really enjoyed the ride.
I only have pics of the lookout and river, but I hope you like them.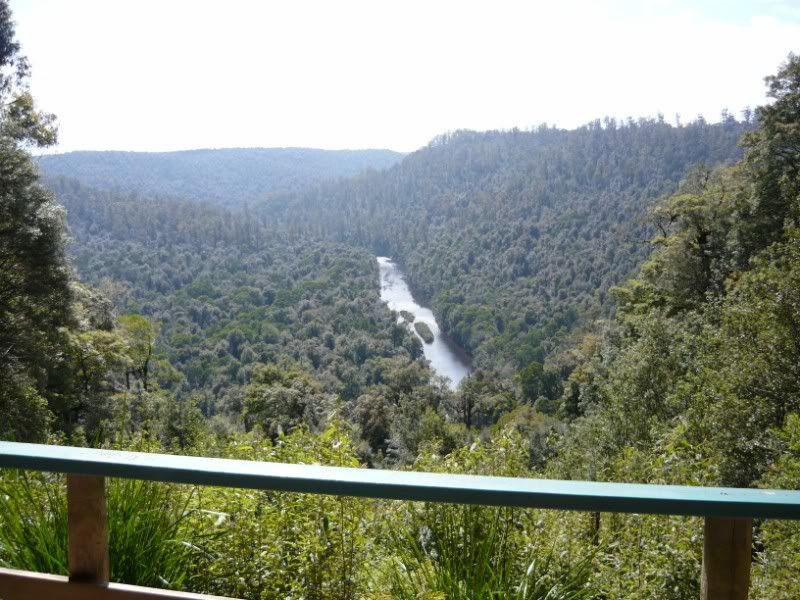 This is the site that greeted us at the lookout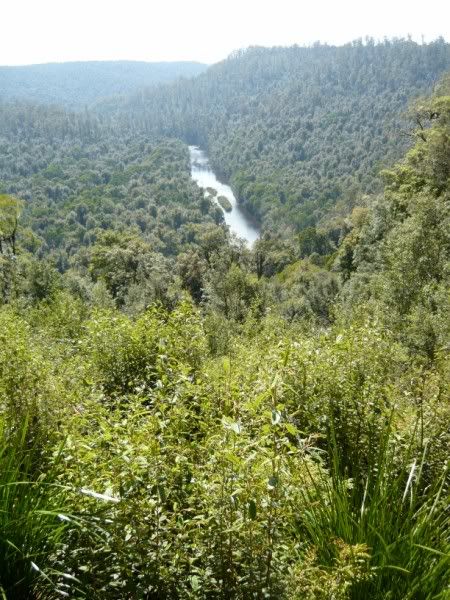 Wifey is stuffed already, this is her longest ride, and we're only halfway there!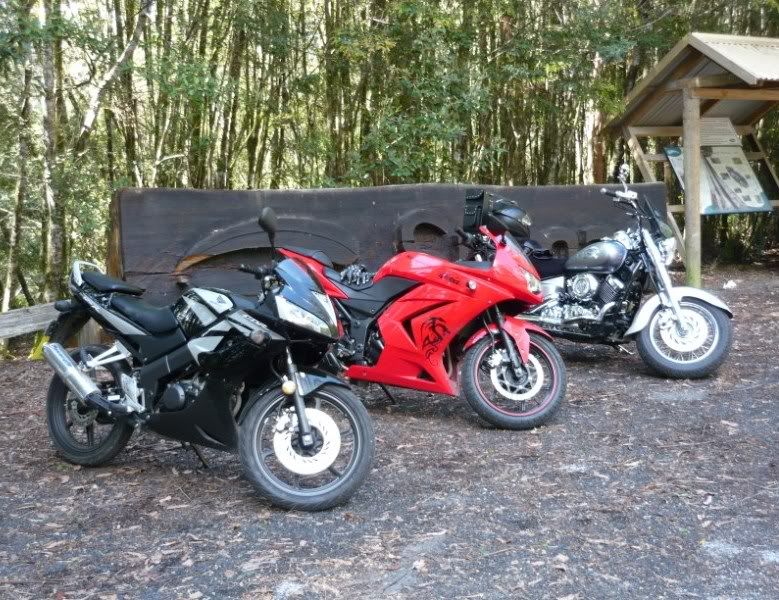 The Posse!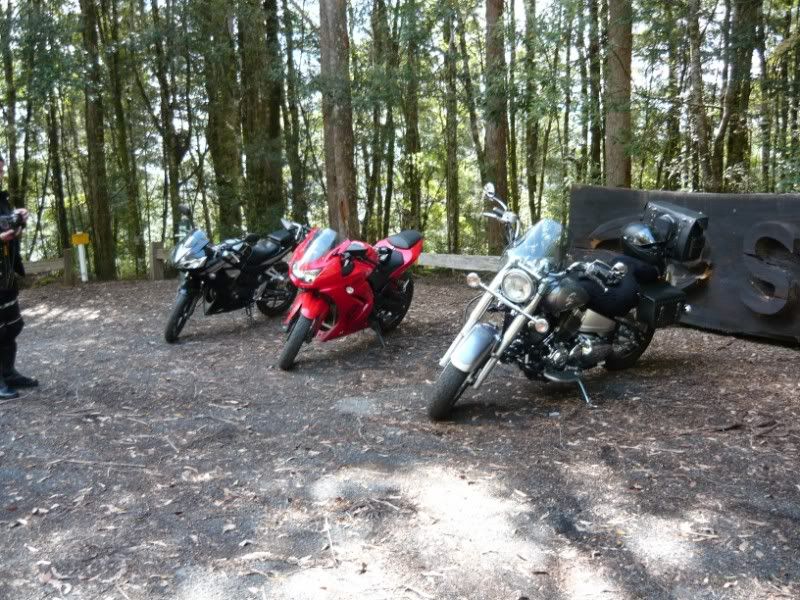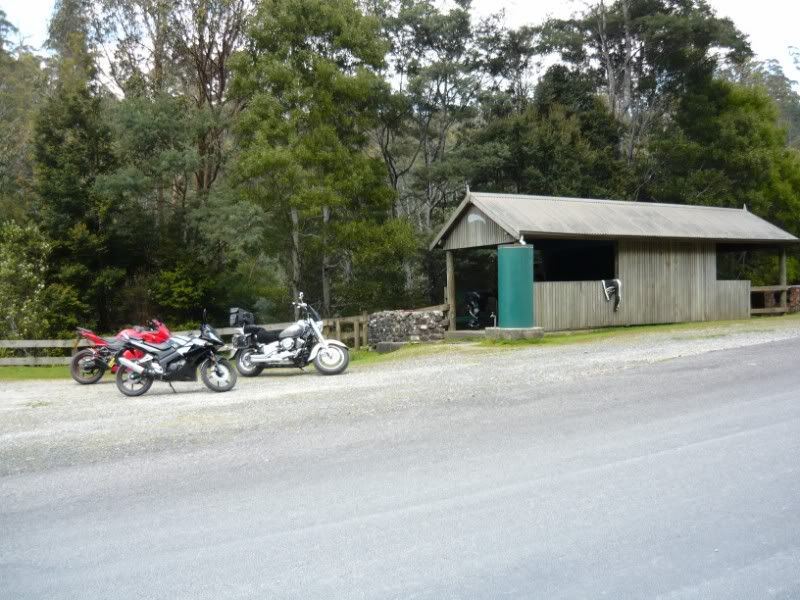 Down the bottom at the river rest stop
Indie checking over his pack mule!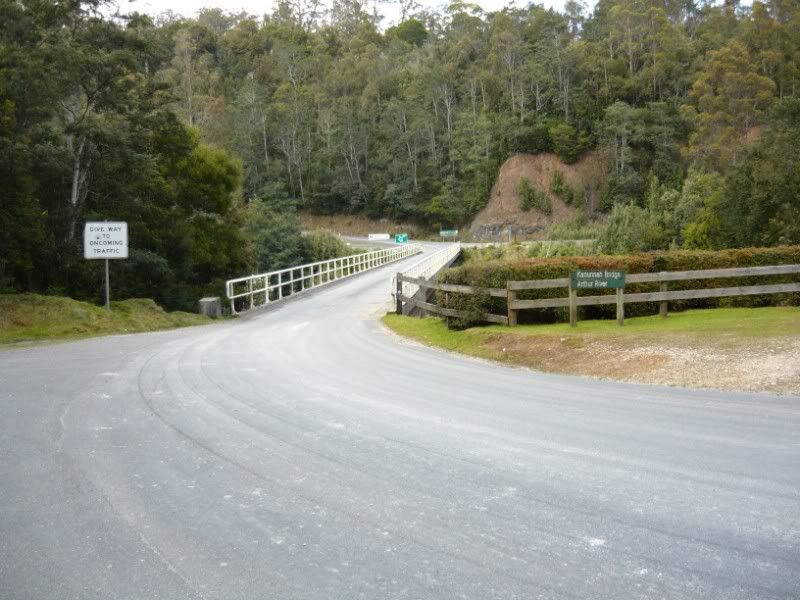 The river crossing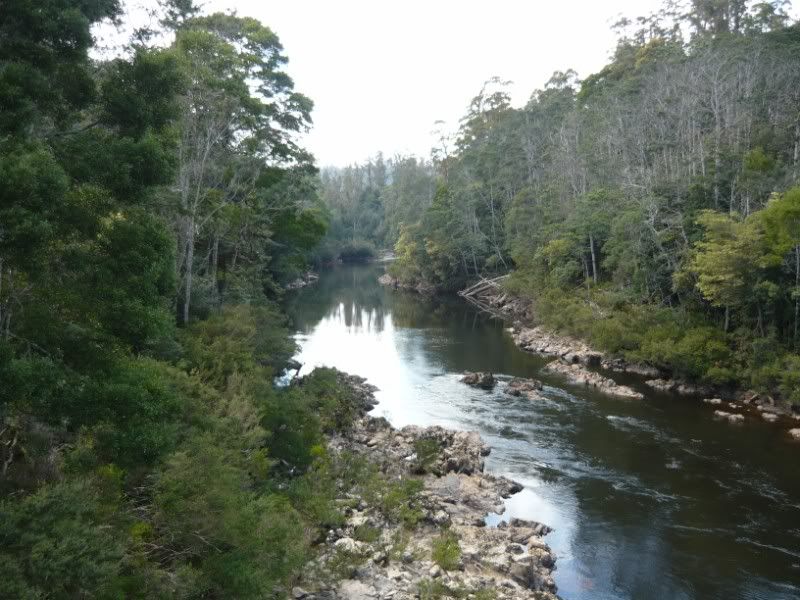 View from the bridge looking up the river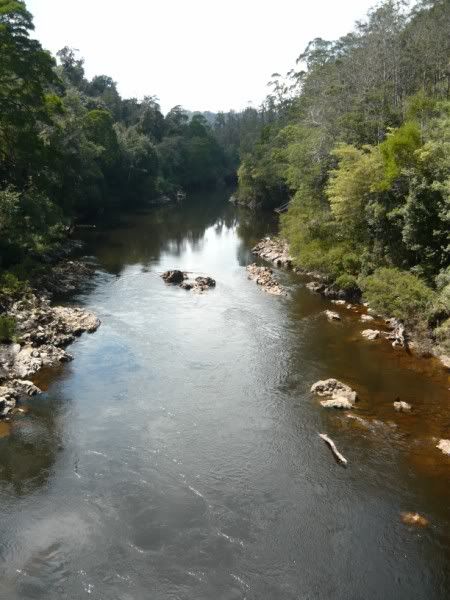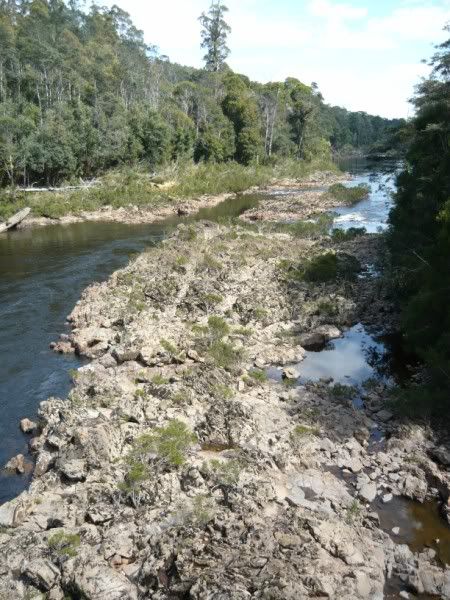 Down the other direction
Sorry Spooph, you can see here how ineffective the hugger is at keeping the bike clean, this is from about 600 metres of gravel roadworks that had been wetted down to keep the dust down
The Dragon is a little dirty, but he likes it that way!!
Wifey's little CBR125R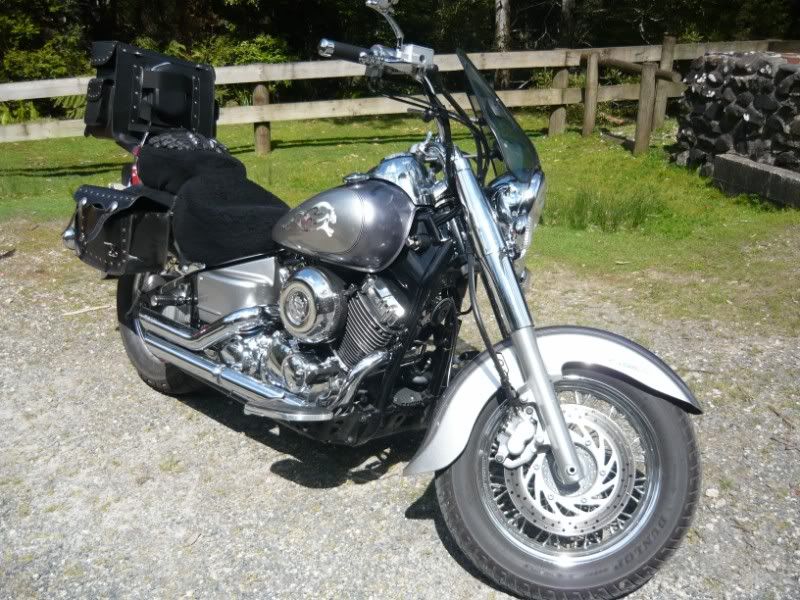 Indies Pack Mule, I mean Cruiser!
I hope you have enjoyed these, may have something new for you tomorrow!