Discussion Starter
·
#1
·
I was talking with my dad about getting a new exhaust for my bike when he suggested that he make one for me at work. He does a lot of stainless steel fabrication and could get the materials for nothing. So I say "yeah, sure" as if I'm gonna knock back that kind of offer.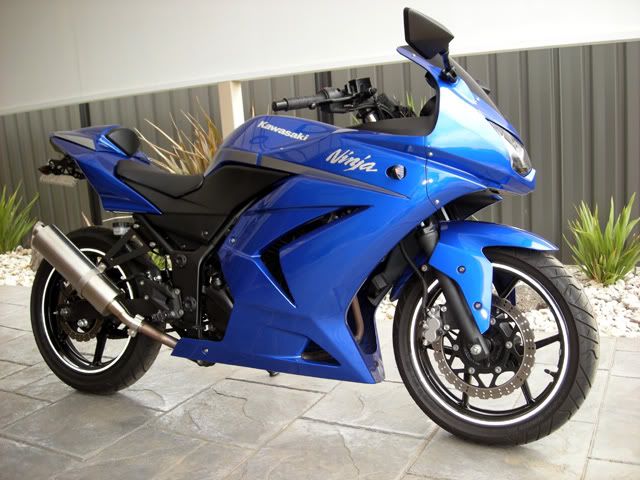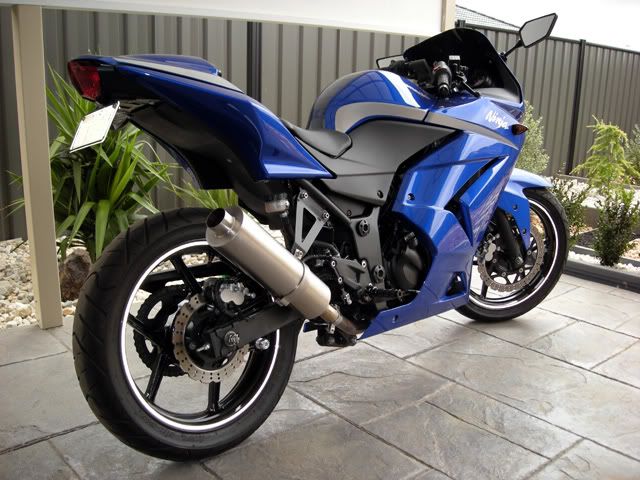 It doesn't have the finished look of a Yoshi or Akrapovic but I don't think it looks too bad.
As for how it sounds - it's got a really low, smooth rumble to it and it's LOUD. Also, when you ease off the throttle there's a slight crackling sound which I really like, but does anyone know if this is a good thing? Does it mean I'm running too rich or lean? I have the snorkel removed and I have two washers on each needle.
The noise attracts a little more attention now. I'm still getting used to that