Discussion Starter
·
#1
·
Hey Guys, time for everyone to live vicariously through me again!!!
Went for a nice ride with Wifey on the Dragon, and Indie and his wife on his V-Strom and me on the trusty 650R! This trip will probably be our last major ride for the year, so we had to make the most of it.
The idea was to travel through to Mole Creek and visit a couple of well known caves in the area, plus the Local wildlife park, so get ready for some cool pics!!
This is a collection of some of the pics, but further down is a list to the individual albums I created in my photobucket account.
First is Indie's Map...
[URL="http://www.everytrail.com/view_trip.php?trip_id=999140"][url]http://www.everytrail.com/view_trip.php?trip_id=999140
[/URL][/URL]
Just some random shots..
Came to a lookout and had a touring club from the Mainland pass us coming up to it.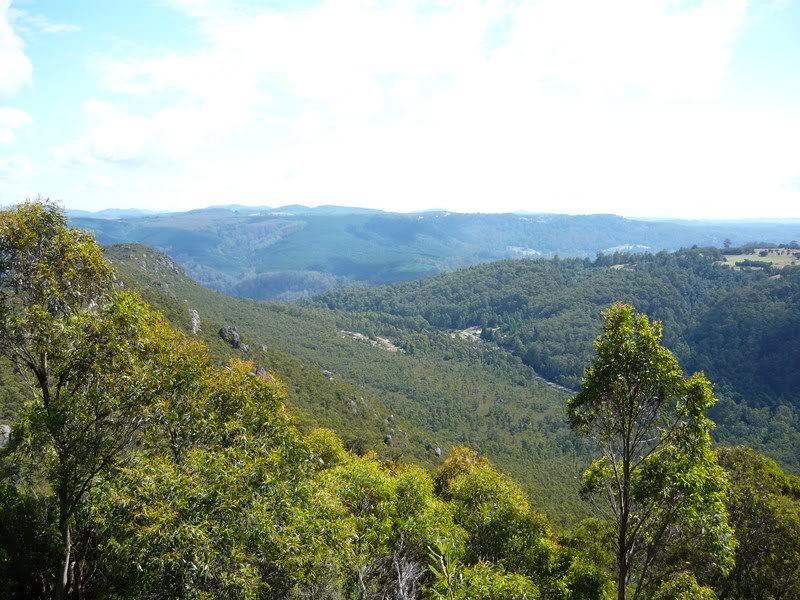 Then we got to one of the caves, this was called Marakoopa.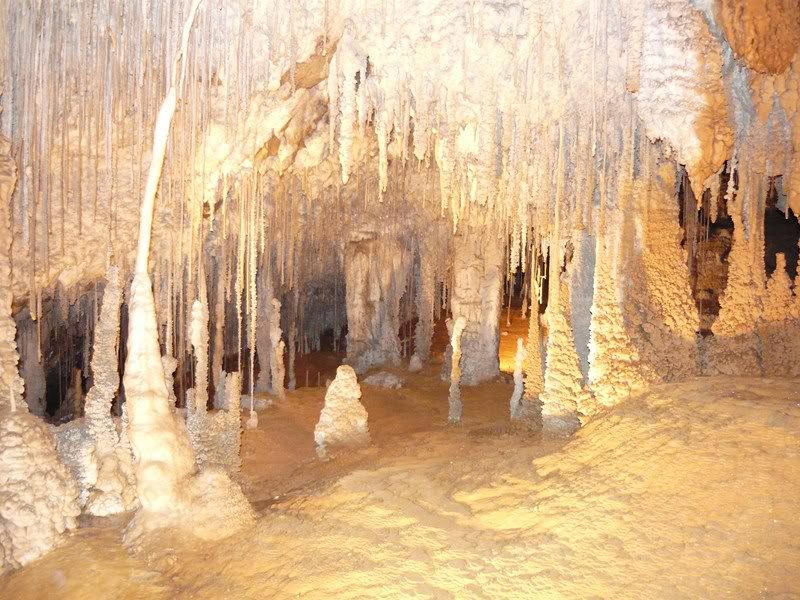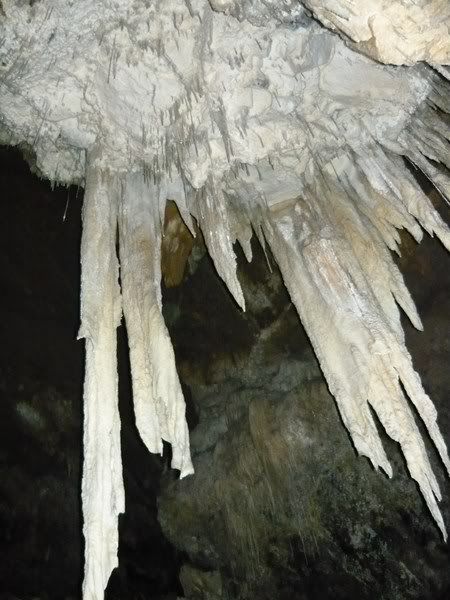 A quick jaunt through the Fern Glade back to the carpark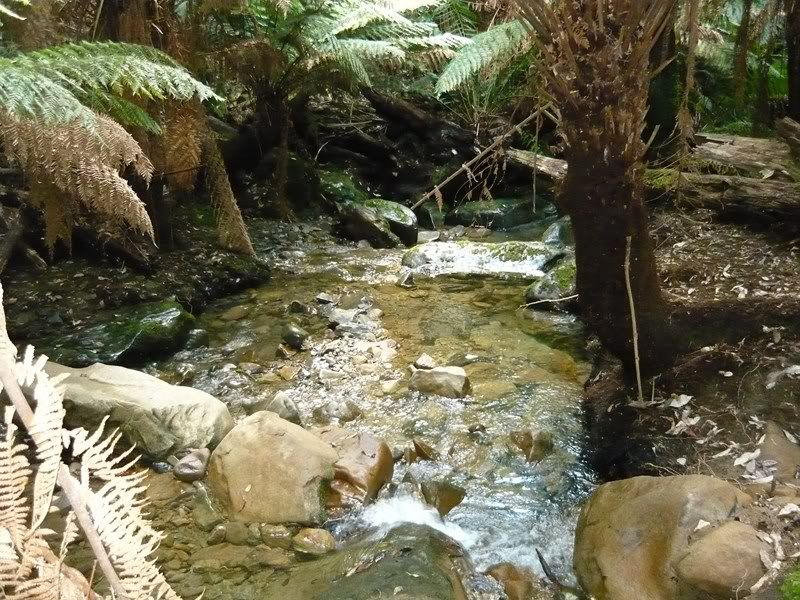 Then we booked into our cabin for the night......note that we did not bring the tents this time!!! Indie hates the fact that he does not have enough head room to be able to remove his socks!!!!
Night time came after going to the local pub for dinner....bloody nice Burger there!
Went looking for some local critters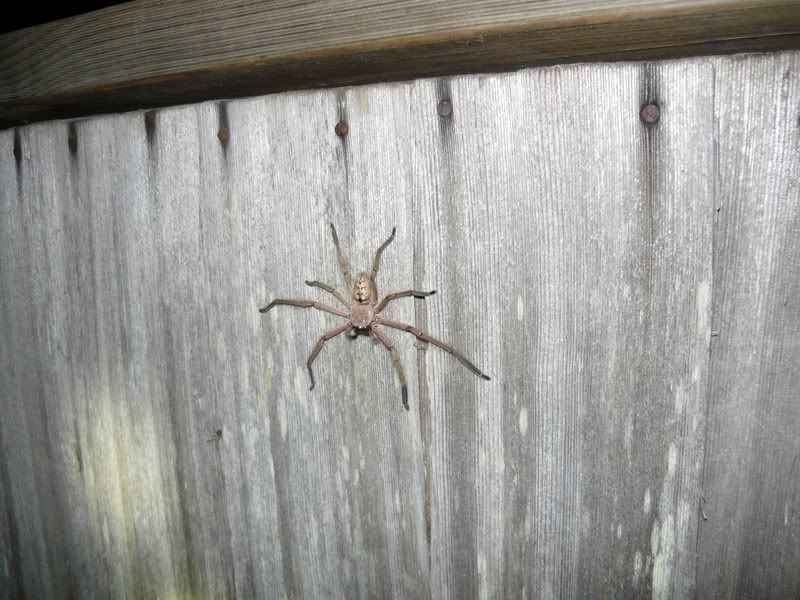 This thing gave me the creeps!!
Earlier in the day Indie was lining up to take a photo of the nearby creek, only to realise that he was leaning up against a tree with a bees nest in it!! They are not too active at night time!!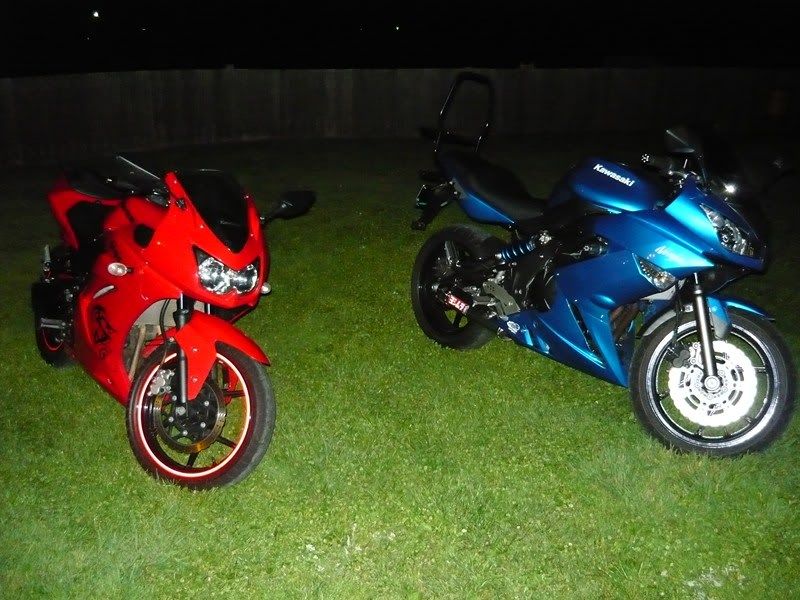 Following morning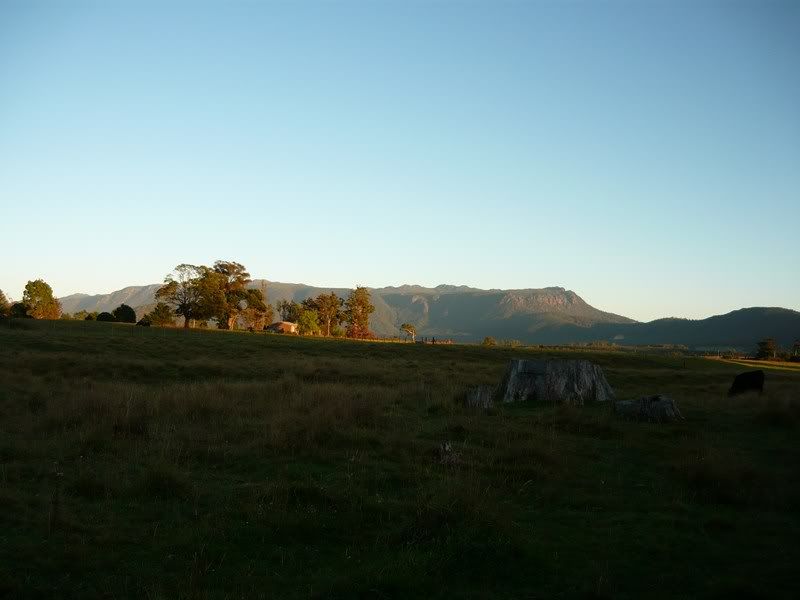 We then moved onto the local wildlife park called Trowunna. All of us had been there as a kid, but it has changed a fair bit. The park is creating a quarantine area for the Tasmanian Devil to help protect it from the facial tumour disease.
BTW, it is mating season!!!!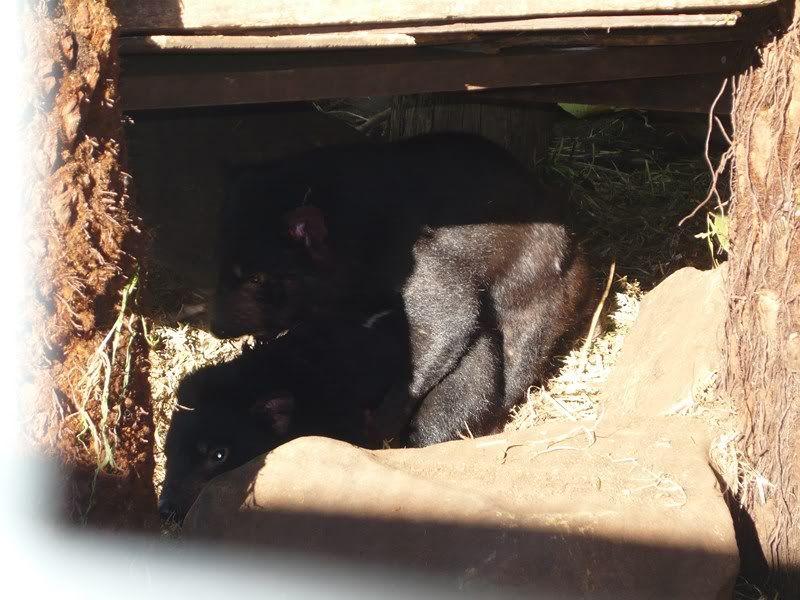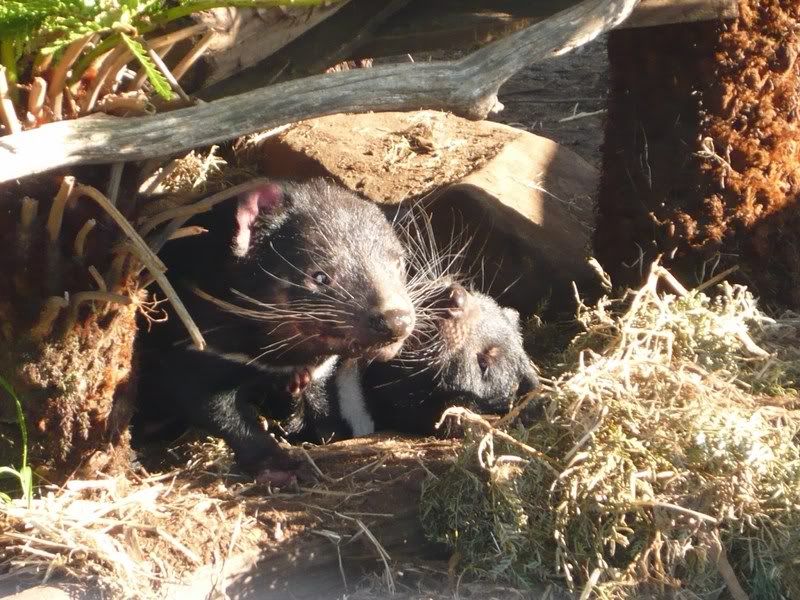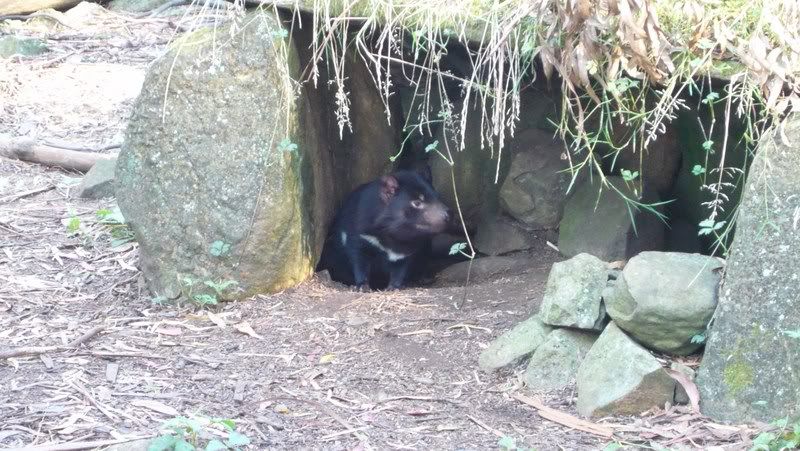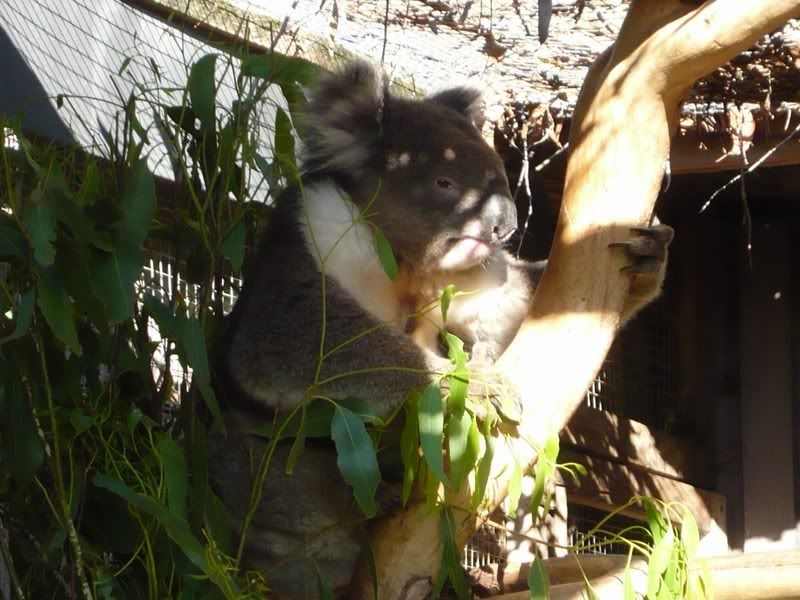 Hey Man.......Got any weed??!!!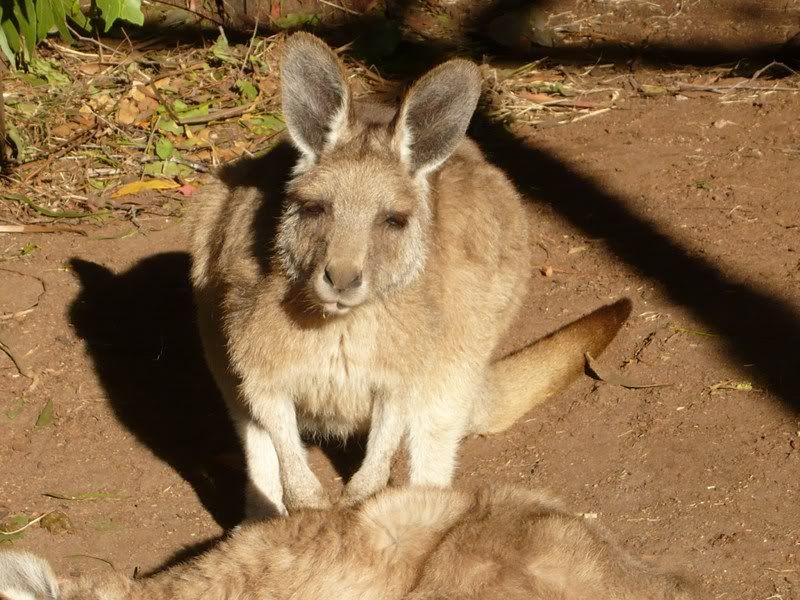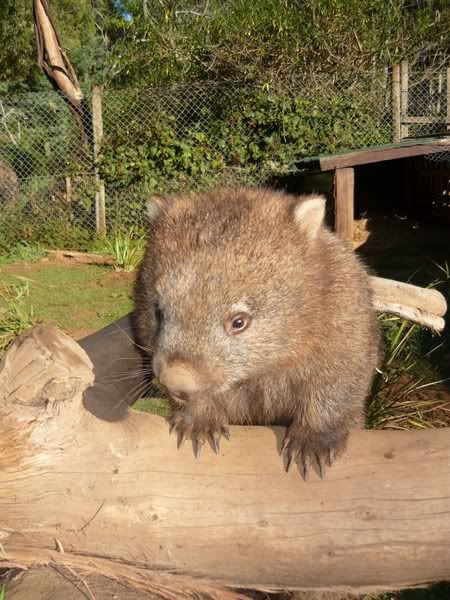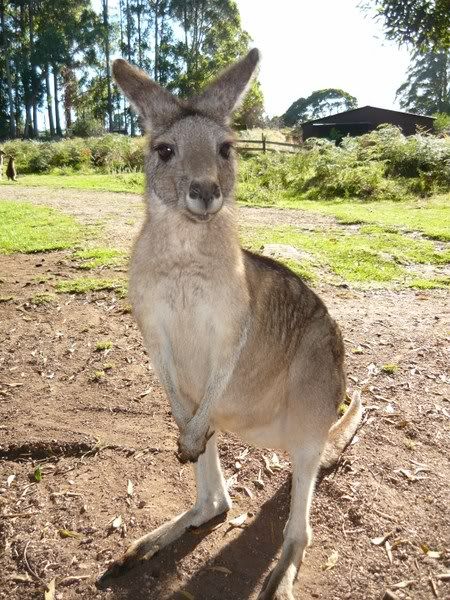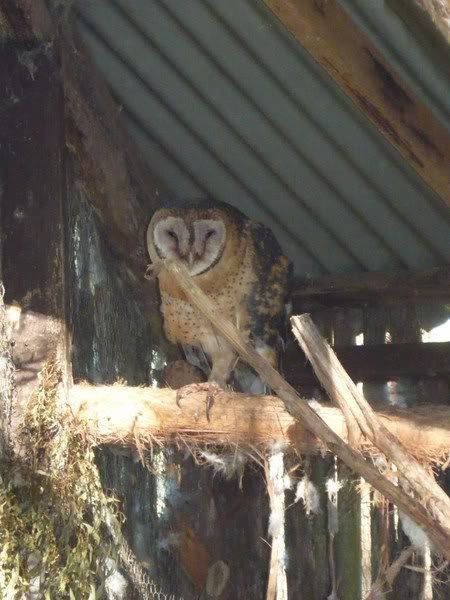 And back on the bikes again to another cave system, this is called King Solomans cave.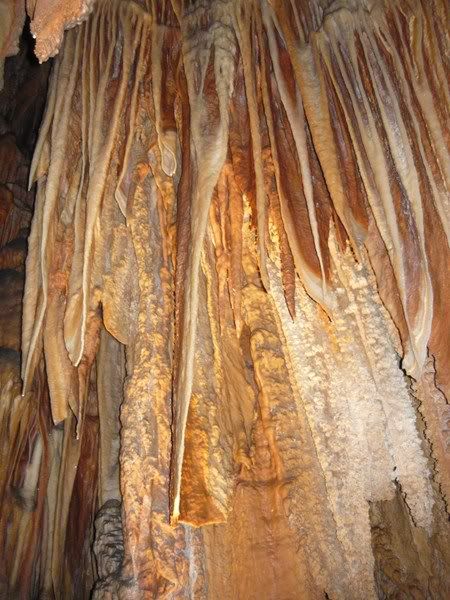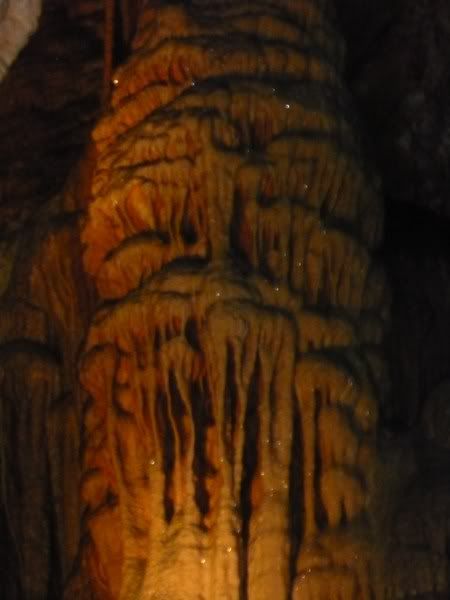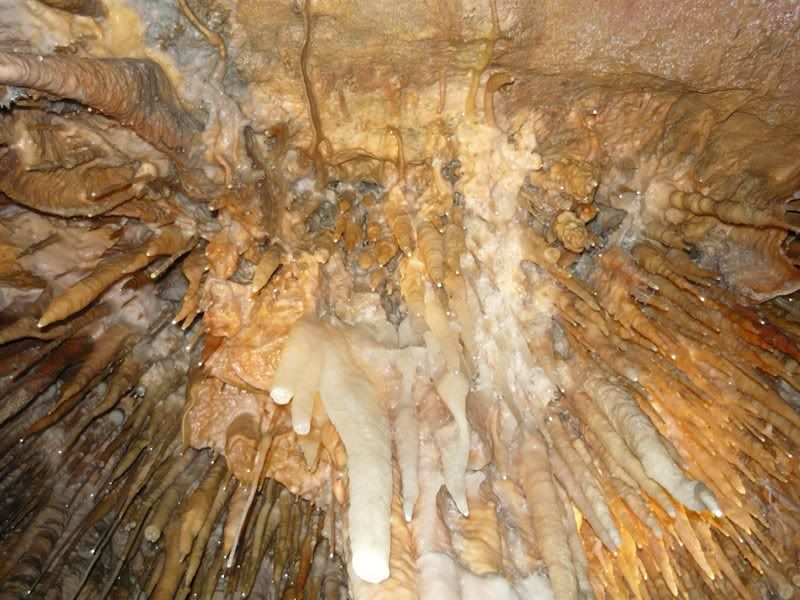 Then back home!!
This is looking at Mount Roland.
A couple of bikes coming the other way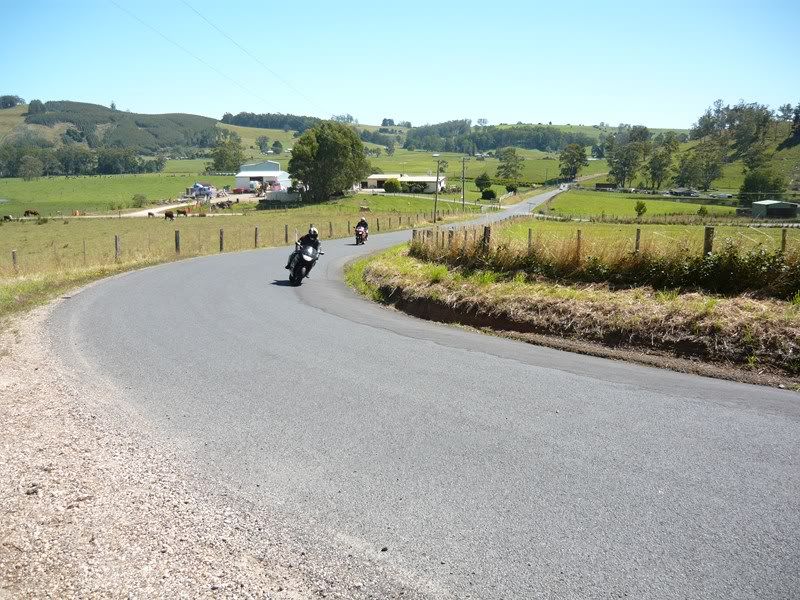 Hope you enjoy the pics! Below is a link to the individual photo albums for those that want to see more!!!
Mole Creek general photos
Trowunna Wildlife Park
Marakoopa Caves
King Soloman's Caves