Discussion Starter
·
#1
·
Great weather today, and being a Sunday, I tried to get all 5 motorcycle riding neighbours on my street together for a ride. Managed to get 4, close enough.
We headed North to the shore along Lake Huron. Took a cruise down the strip at Grand Bend Beach:whistling::whistling::whistling::whistling: and then up to the picturesque port town of Goderich.
Here's a pic in front of the old train station. Ninja 500, The Bobber, Suzuki M50, and my War Machine:
We carried on a little further North, with no real plans, when all of a sudden, the Bobber was not in my rear view mirror anymore... Turning around, we found him stopped at the side of the road, with a broken throttle cable. About 130 kms from home.
Well, you don't build you own Bobber from a salvaged 80s sport bike without being a bit of a MacGyver, so.... The remaining throttle cable was run in a new course up and around the front of the frame, over the top of the tank and secured around the gas filler lid. A pocket knife was clipped on under the cable and as the angle of the knife handle raised and lower, so too did the RPMs: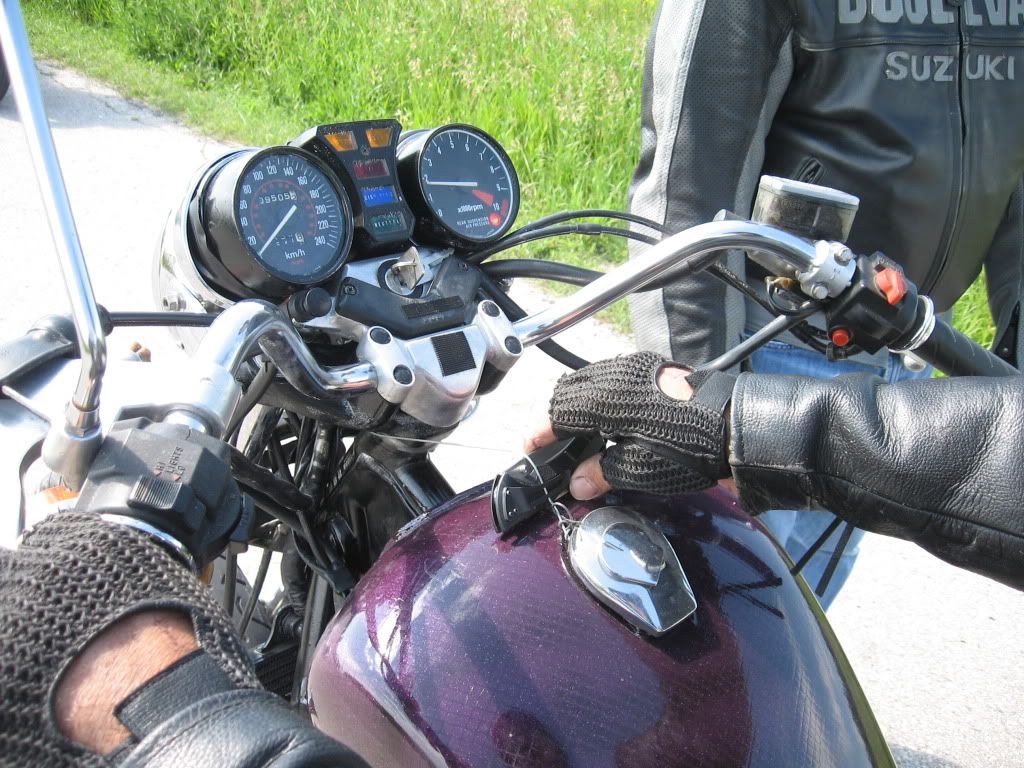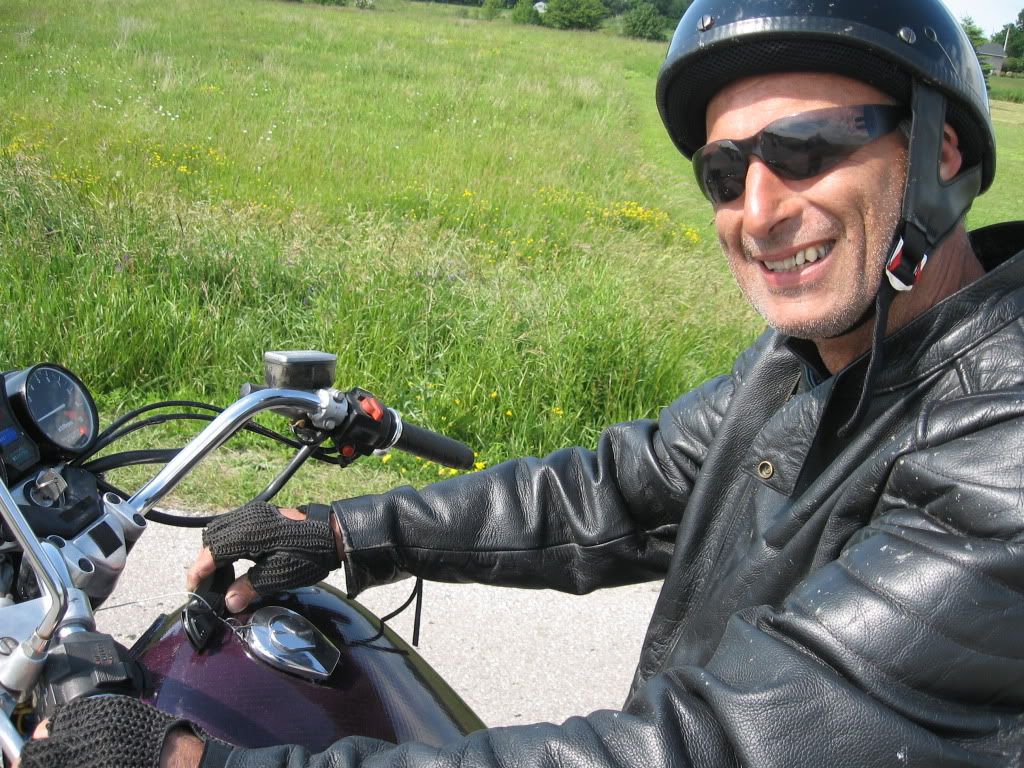 Give him some credit, you wouldn't catch me smiling about having to ride all the way home like that. I picked the route and led the group and managed to cover the whole way home with only 2 stop lights and one stop sign.:thumb::thumb::thumb::thumb: