OK, so I really liked my Honda Ruckus, and I NEVER thought I would miss that little scoot after I got the Ninja. But now I have to admit that I do miss one thing: utility. The storage space on the Ruck made it a real gem for running errands and moving small cargo. I don't like wearing the backpack more than I have to so I've been looking at adding some cargo capacity to the Ninja.
My plan is to use a spare passenger seat to make a base to hold the mounting bracket for a top case. This way, with the turn of a key I'll be able to switch between: A) standard passenger seat, B) solo seat cowl, or C) 26L enclosed secure storage.
Here's where the mod is so far:
Spare rear passenger seat, purchased online from a newninja.com user for $50 shipped (plus US exchange rate, money order fee, PST and GST taxes and Canada Customs handling fee) lets call it $65 (Canadian)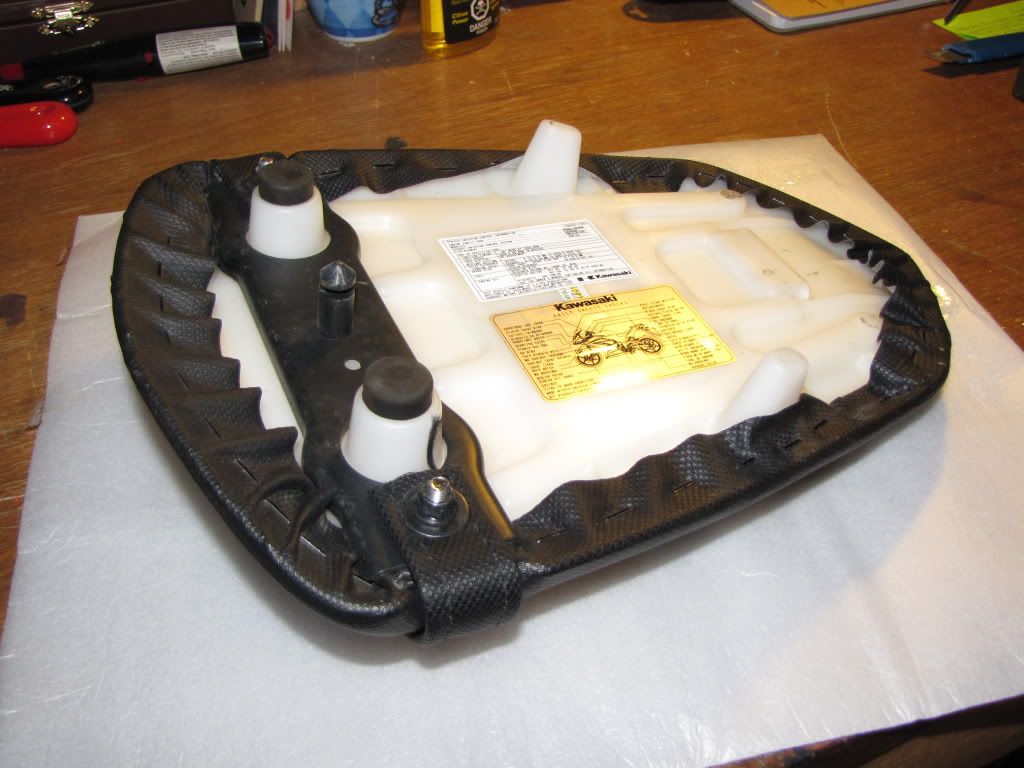 Pulled out all the staples (lots!) and the two bolts that hold the cover on, and found that the foam is securely glued to the seat base.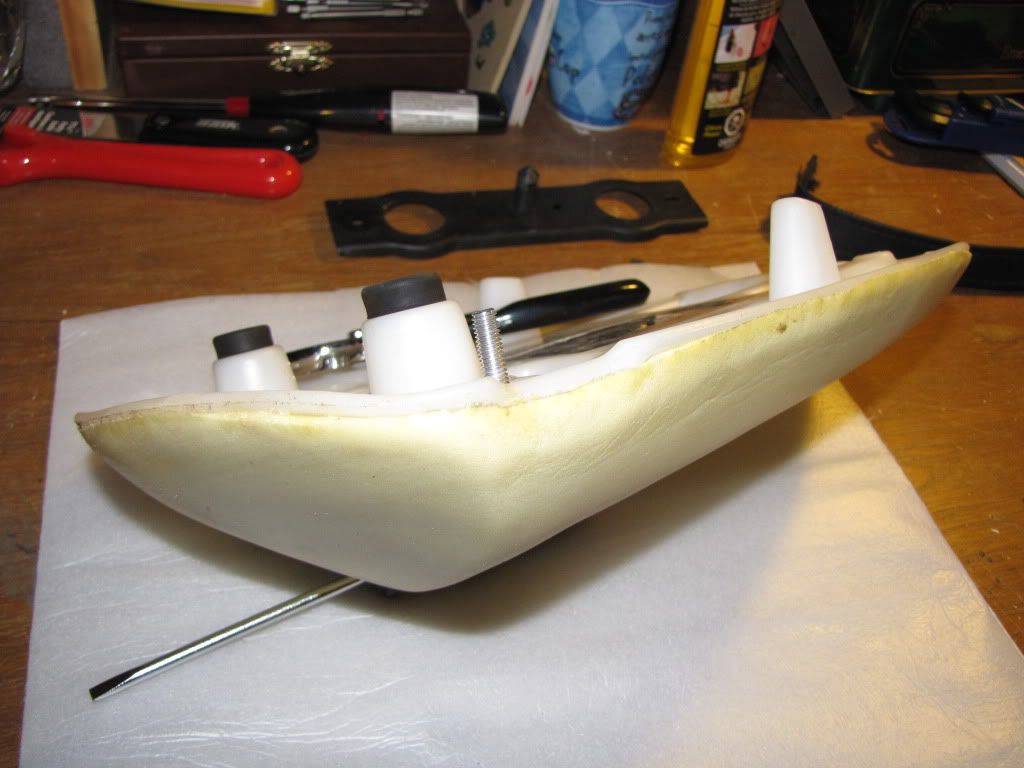 The foam came off without too much trouble, but it left lots of residue. A good soak in hot water did nothing so I went at it with a bottle of Goo Gone and some shop towels and it cleaned up well.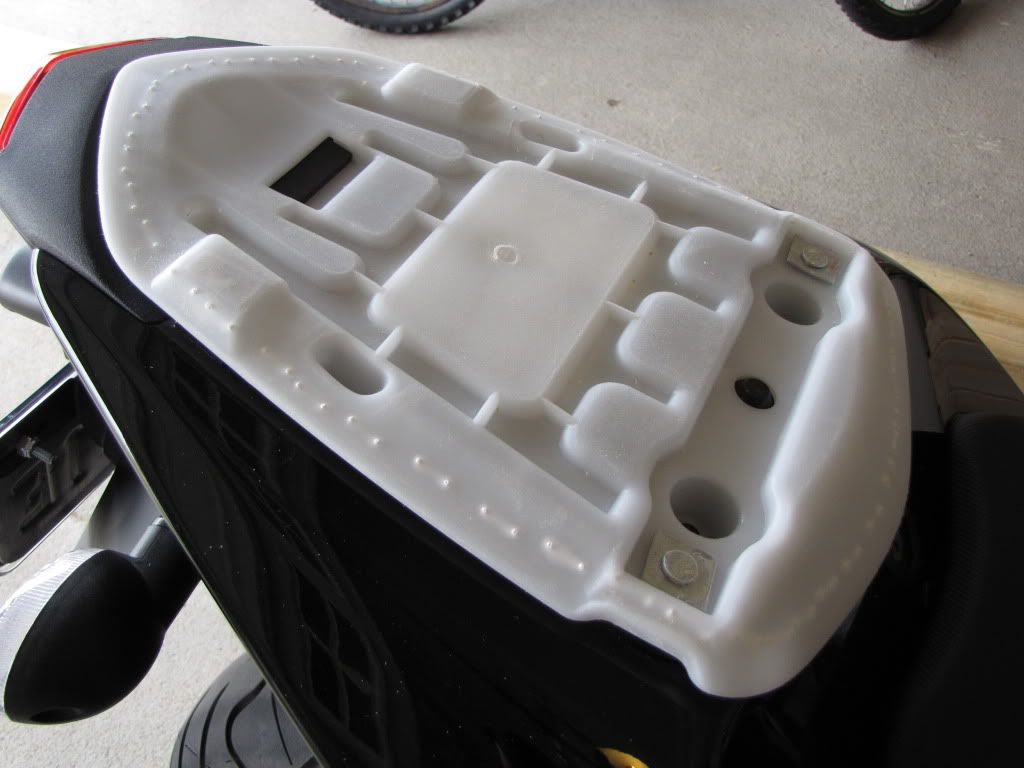 Next step is to try to clean up the holes left by the staples as clean and smooth as possible and then paint the seat base black. More to follow...