So 2 years ago I bought a brand new 2012 Ninja 250r SE. It's my first bike, and after about a month I was getting bored, FAST. Trading in and upgrading would have meant a huge loss of money, so I did the next best thing and make Ninjana my own, and something I could be proud of. This is premature, but enjoy her evolution.
This is what she looked like the day I bought her.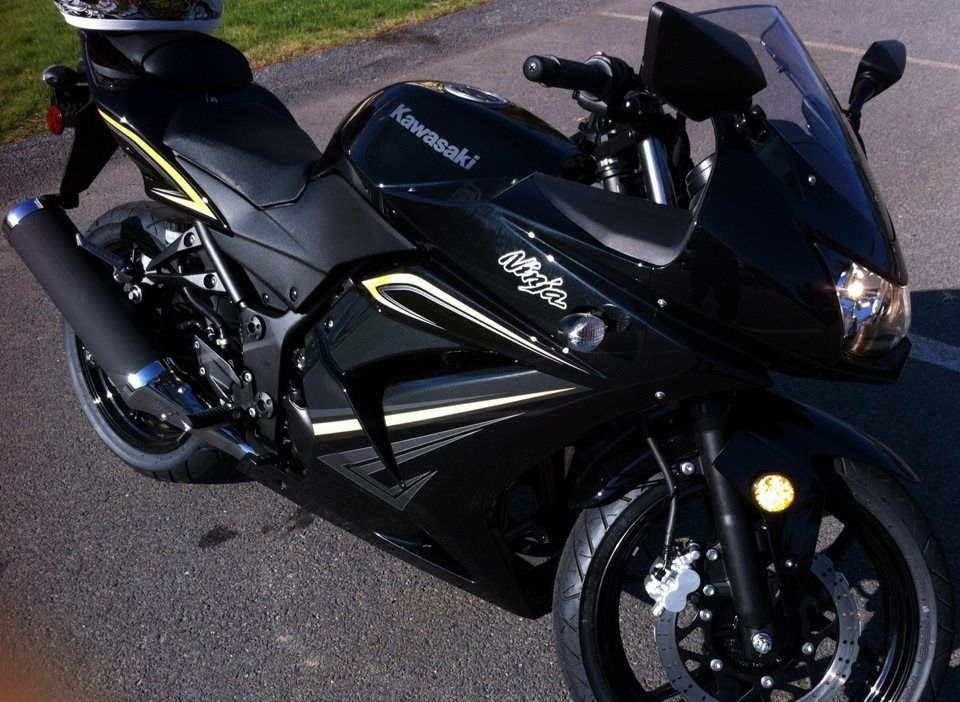 Took off those damn ugly decals.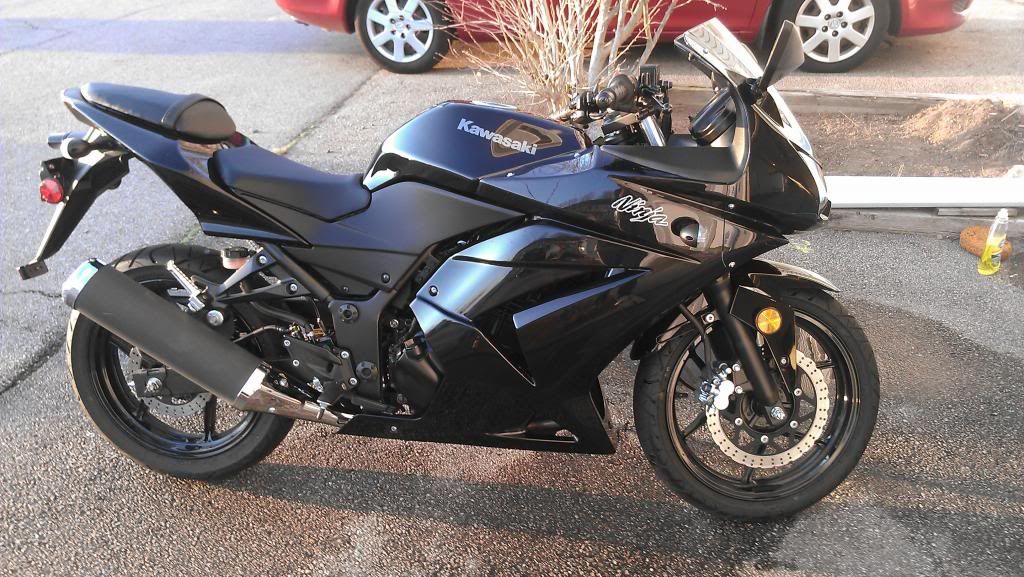 New exhaust and blacked out windshield.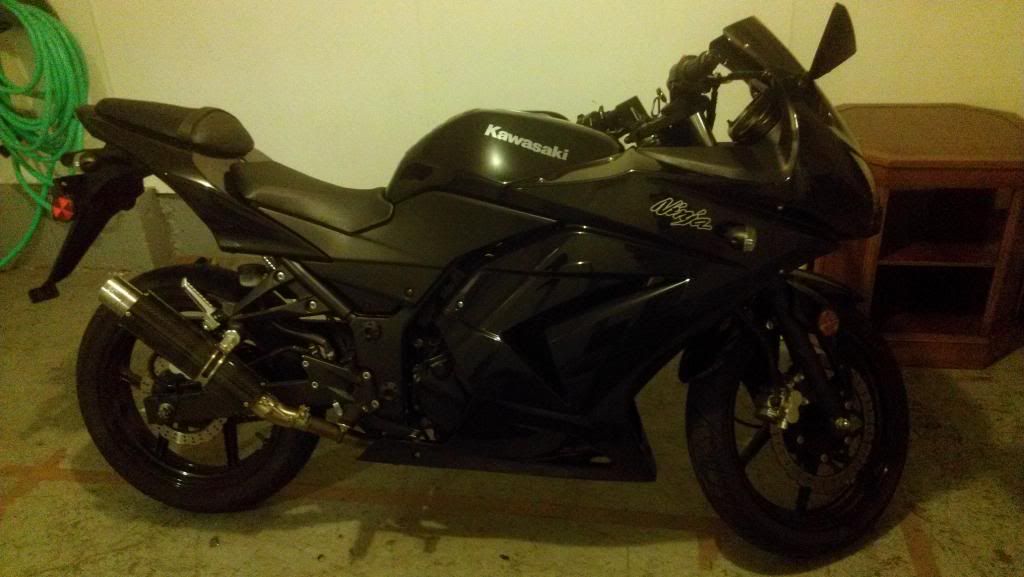 Disassembly.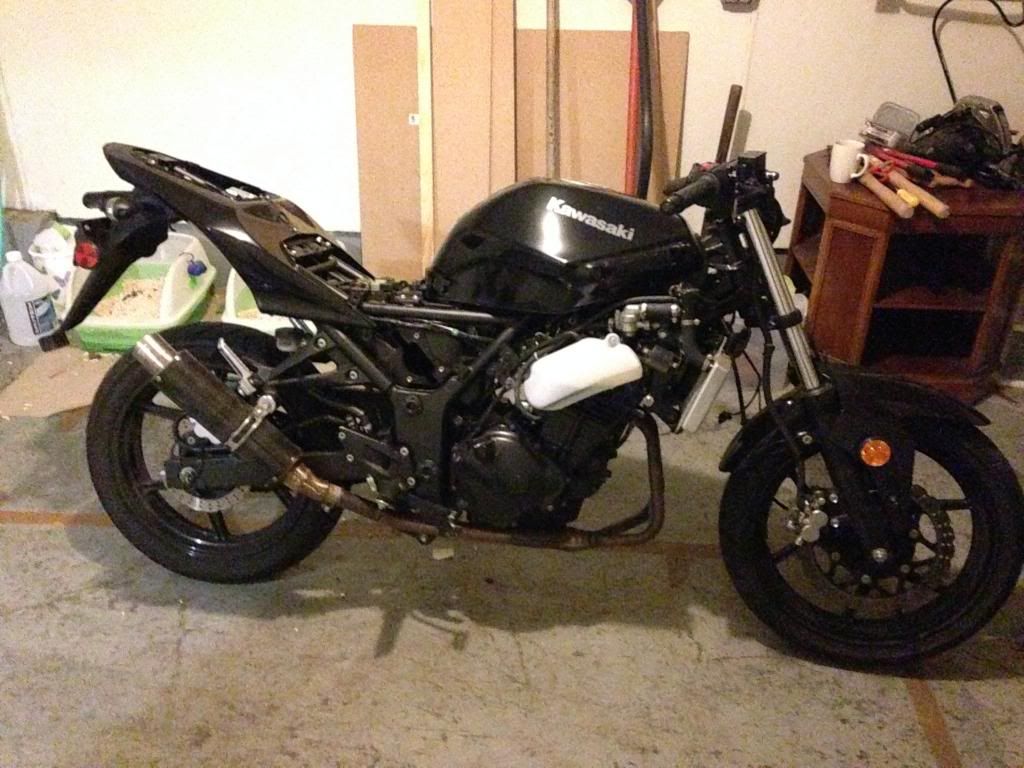 New handlebars.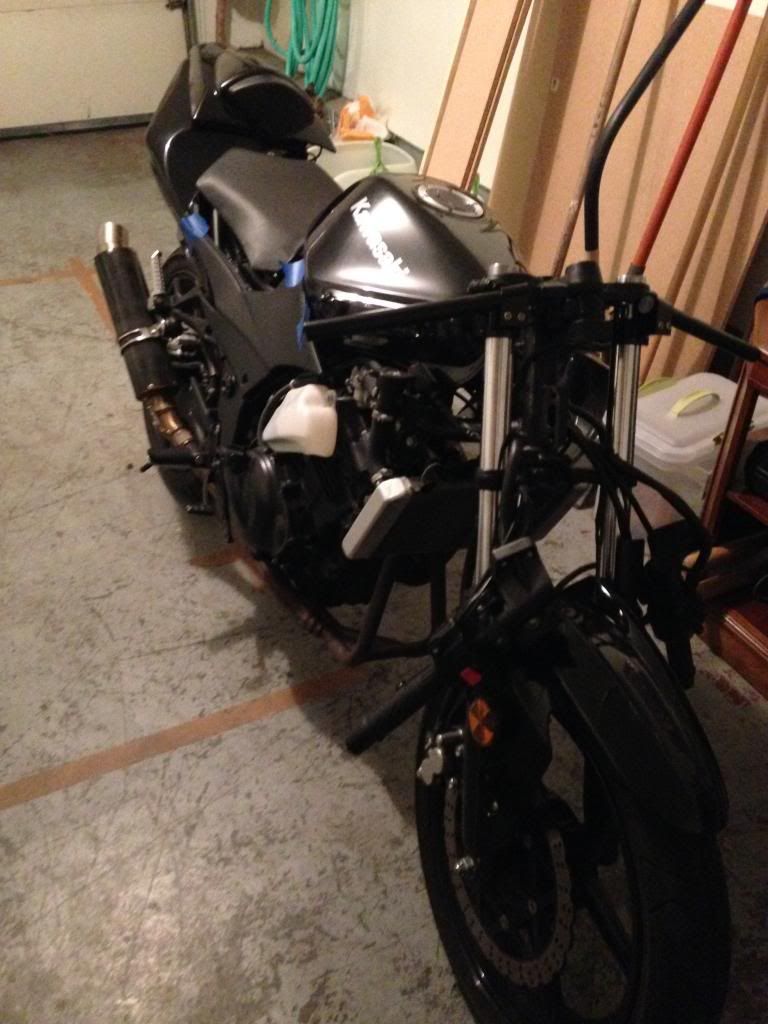 More disassembly.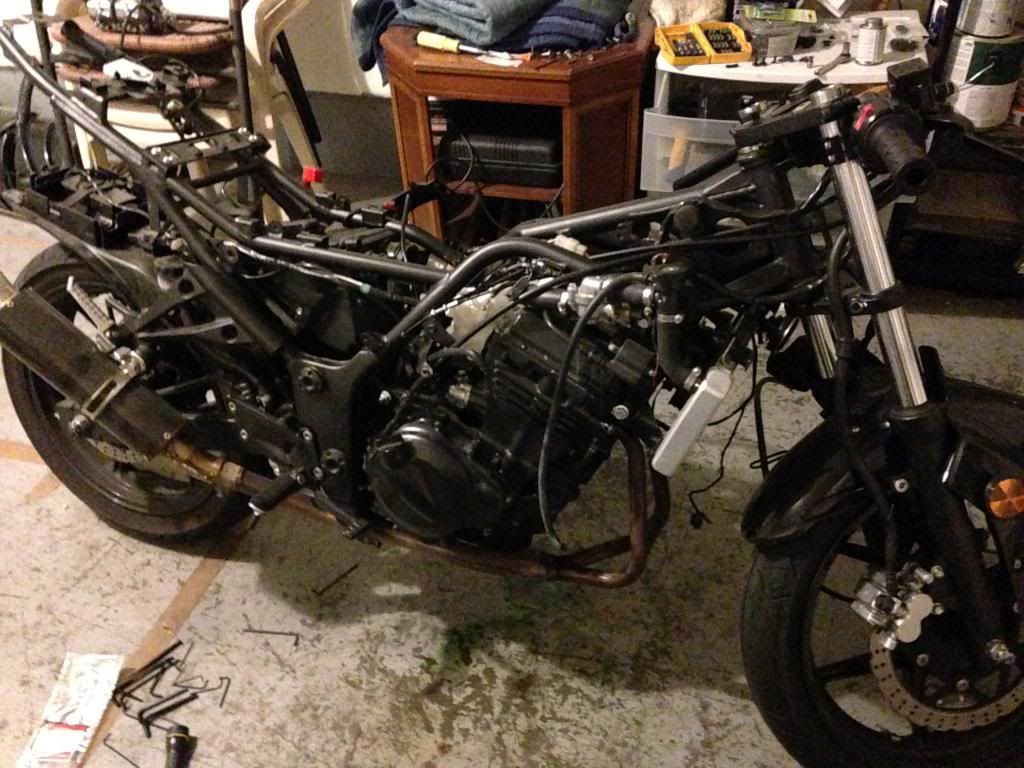 At this point I did some motor work, rejetted the carbs, did the keen air removal, and a once over.
Tank back on and installation of the exhaust wrap. (btw, when you first start your bike after putting on wrap...DON'T FREAK OUT...NOTHING IS ON FIRE! The tape just smokes like a bitch. LOL...I started her and thought I had wires or something in the motor on fire...talk about freaking out!)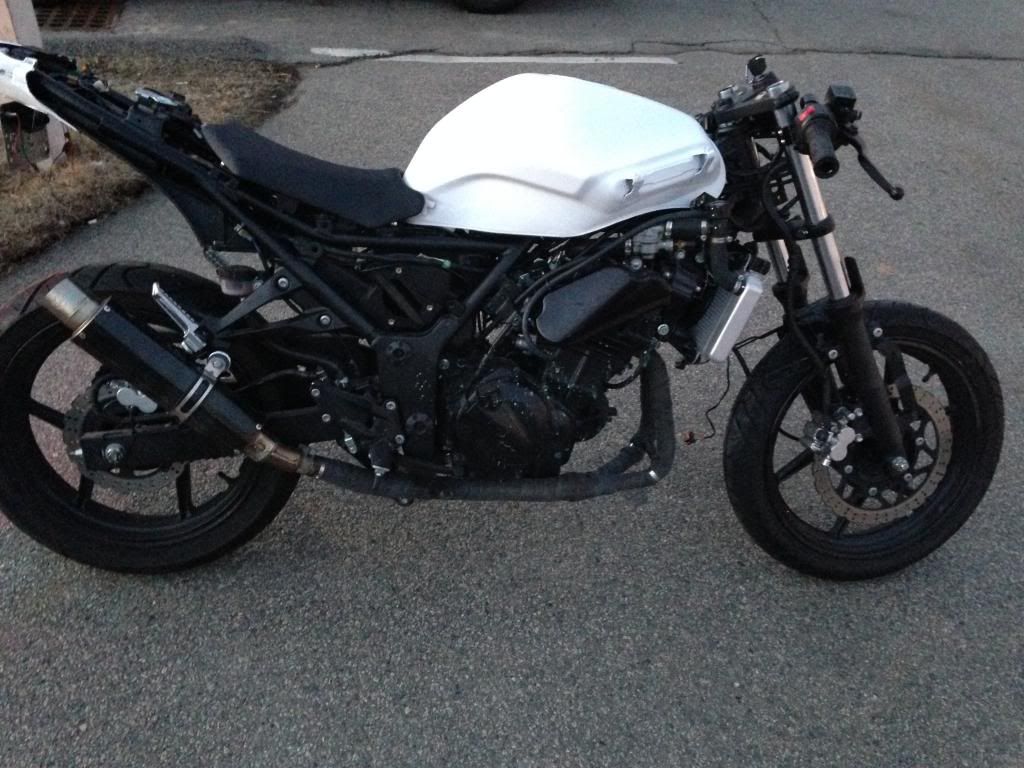 PLASTI DIP!!!!!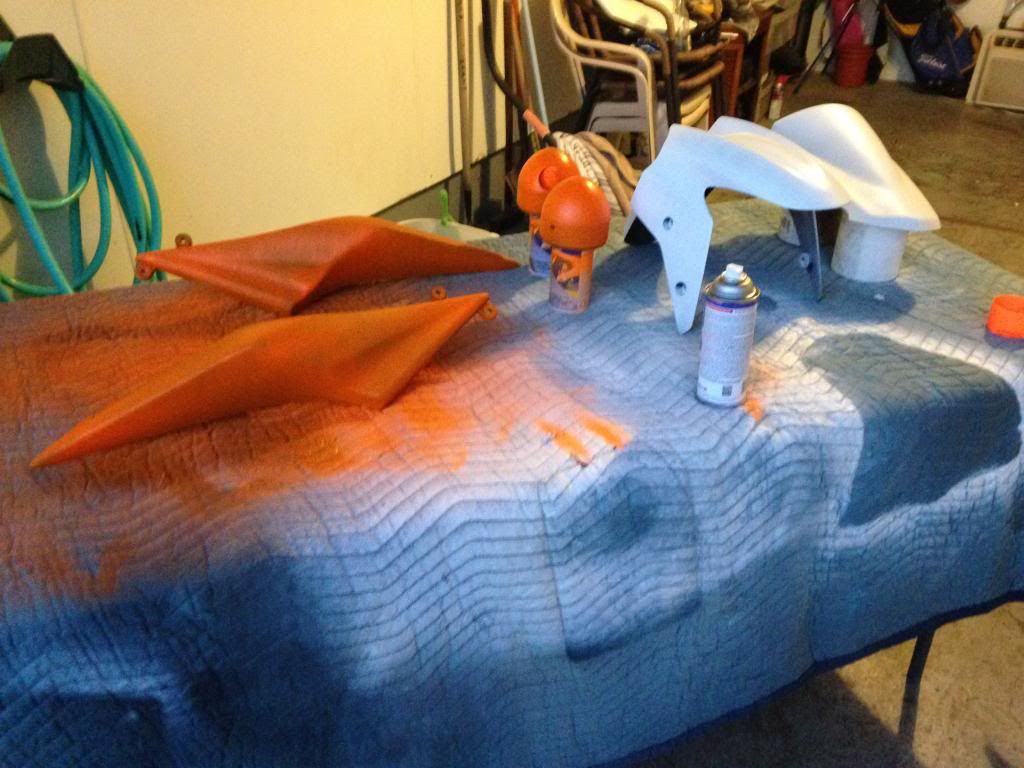 NEW PARTS!!!!!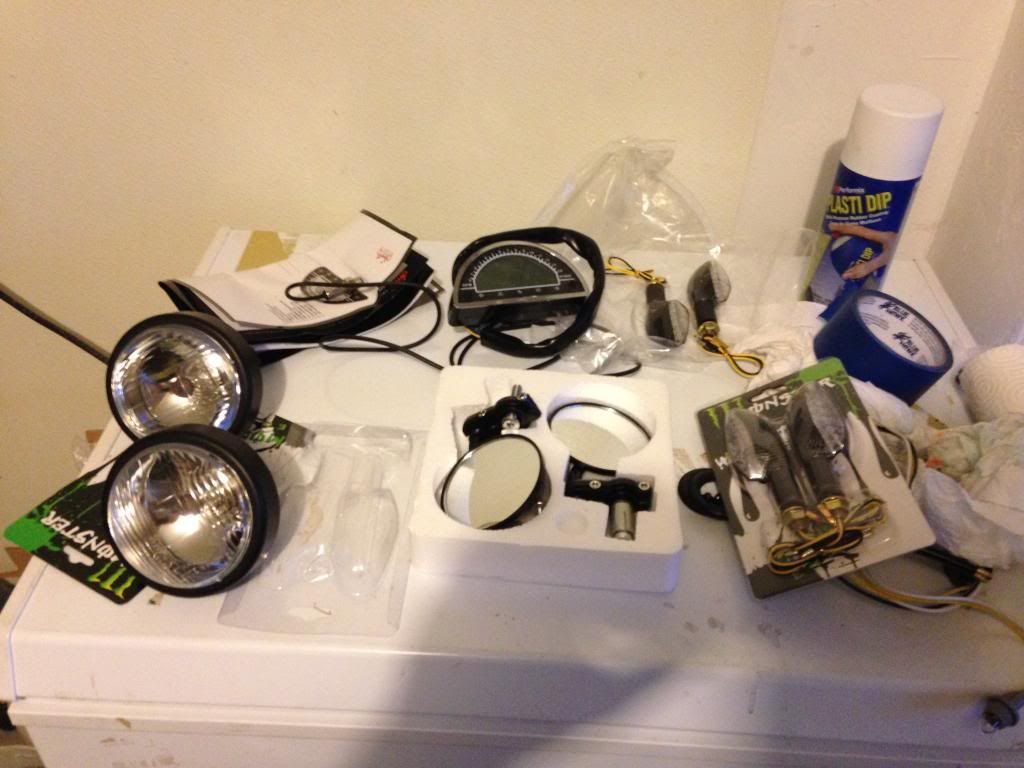 And here she is...so far. I do still need to wire her up, and I have a plan to cover that god awful look of the brackets on the side of the tank, but...let me know what you think so far! Enjoy her guys, I know i am going to...once it warms up...I HATE NEW ENGLAND!