Discussion Starter
·
#1
·
Ok well as most of you know I did a full Area P carbon fibre exhaust, raised the needles 0.06 and removed the snorkal. Been running it like that for few km's now and the bike had its first service today and dyno run.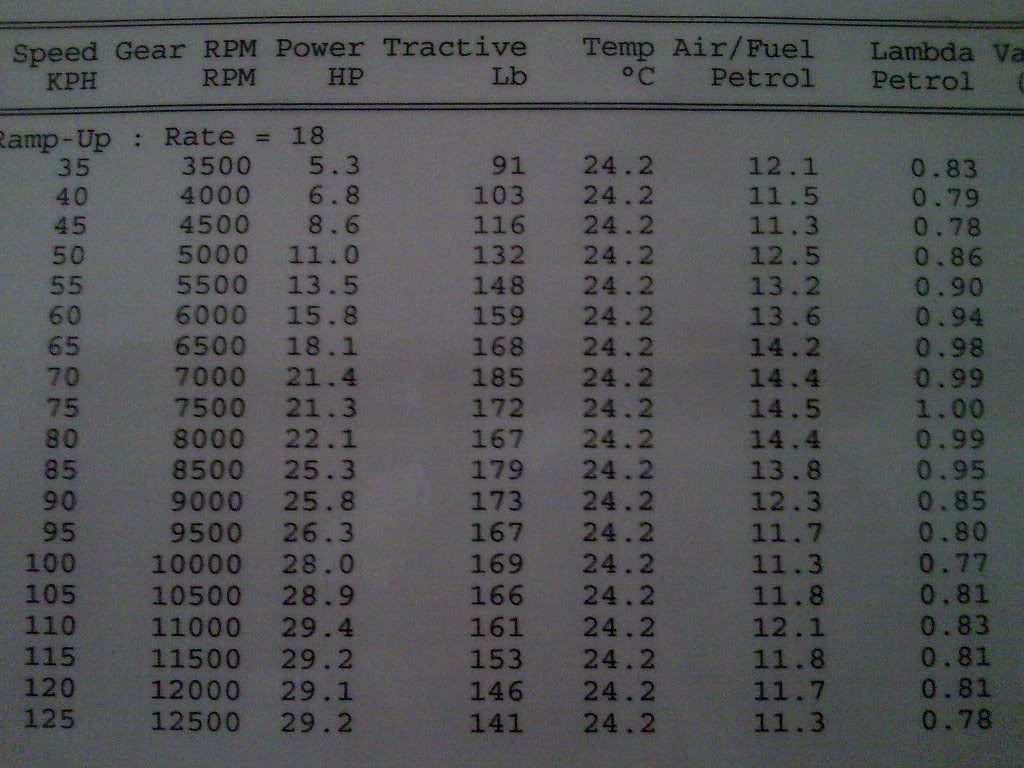 So a ball tearing, wheel smoking 29.4hp. That translates to a increase of 22.5% if the stock figure was in fact 24hp. Not a very pretty curve at all, and by the looks of it pretty lean. Anyone with the know like to comment? Fuel was Aussie 91 octane.
I'm thinking jet kit next. But for now I might just whack the snorkal back in.
My last dyno run was 383hp, bit of a step down
Felix