Hey guys, wanted to document my progress of modifying my 250r. This will be no where near as cool as spooph's thread, but I'll have a go at it.
I'm no where close to a mechanic. I've actually just recently gotten into doing everything myself. Theres is great satisfaction going into a project you've never done before, know nothing about, and coming out successfully. Thats what drives me. Learning new things, and doing it just as good as some one who charges an arm and a leg.
So lately, my good friend (who is a mechanic) has been helping me and showing me the ropes. Mainly with my car, but that branched out to my motorcycle.
Anyways...
I had a black 250r in 2008. The first year they came out (the new model I mean). I loved the black on black everything. I don't have any pictures, but it was stock so looked like any other 250r.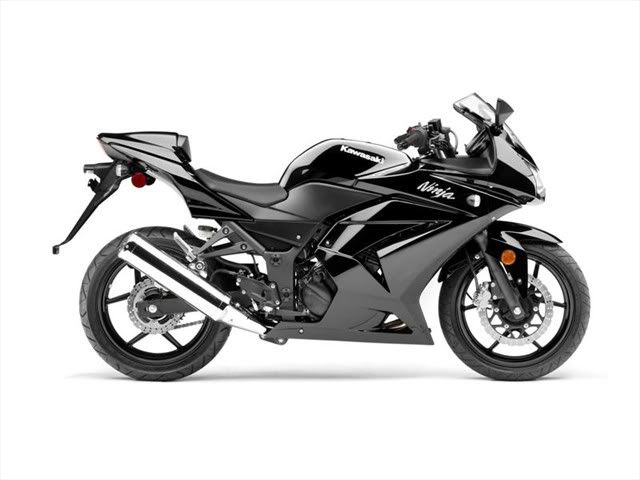 Totaled it due to someone changing lanes and not seeing me. I came out fine, sore ankle and broken glasses. But my bike was done for. Either stop riding, or get back on. I got back on...
So I ended up with a 2009 red 250r. Had mods built on from the dealer, which worked for me since I knew nothing about DIY at that point.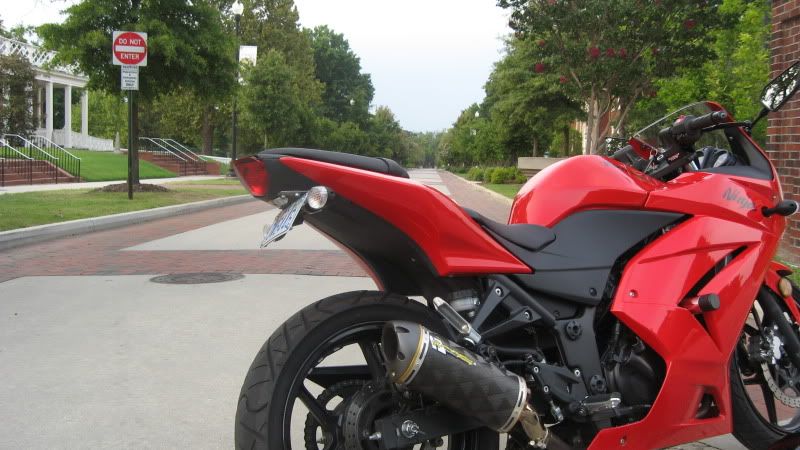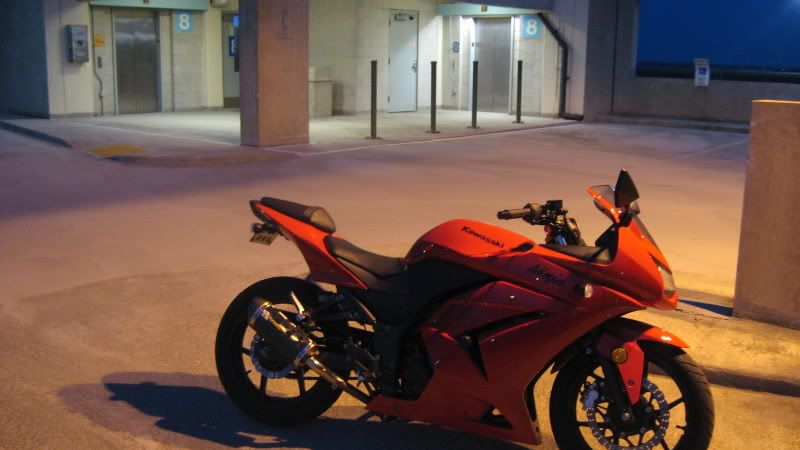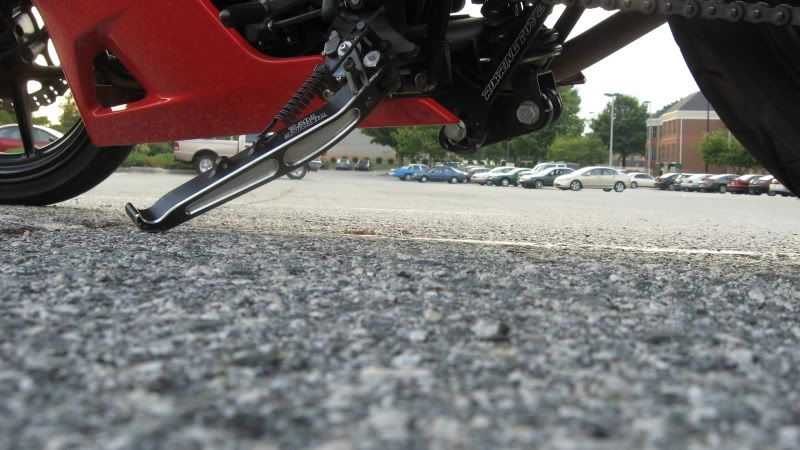 Lowered
fender eliminator
two brothers exhaust
frame sliders
I never really liked the red, but the mods and the price sold me. I got it for the same price I paid for the stock black one.
Fast forward to last month. Another accident. Someone got cut off a car in front of the car ahead of me. Car in front of me hit the brakes hard, and I slid into the bumper. Entirely my fault. I wasn't following to close. But it was one of those moments where I kinda zoned out, enjoying the ride to work, and hit my brakes too late. All happens so fast. Again I come out fine, just a couple scrapes. I'll never make that mistake again.
So my headlight is cracked (won't pass inspection), upper cowl cracked, fairings scratched up on the right side, exhaust scratched, and my frame slider got grinded down. Also other minor things like bar ends.
I guess I could of let my insurance handle it. But honestly I don't need higher bills. And this would be the perfect opportunity to fix and repaint myself.
Which brings me to this point...
with the bike apart, and me finding this forum. I figure its also the perfect time to do some mods. Following 'scooter2ninja's thread, I decided to put speakers on the bike. So I ordered an amp off ebay.
He
was right, perfect fit!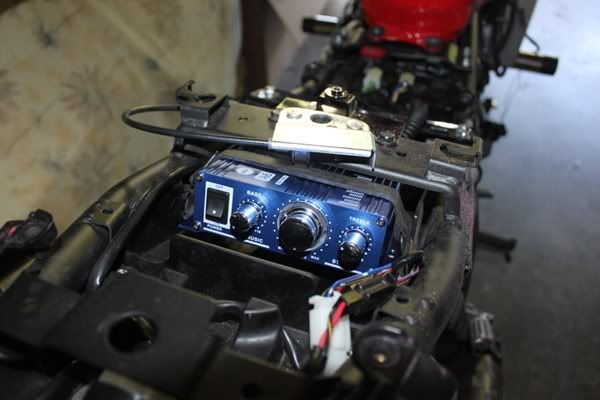 Mounted two 3 1/2" speakers (removed from my car a while ago) under the speedometer.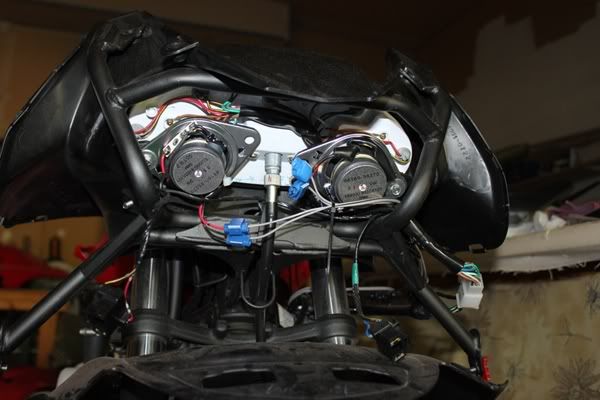 The amp puts out a lot of power for 13 bucks. Just two things, my speakers are a little weak and not water proof. I'll probably order a marine 5 1/2 speaker when money permits. Also i'll put in a on/off switch for the amp so I don't have to remove the seat to turn it on.
Time to tint the windshield. Used black rustoleum paint for plastic.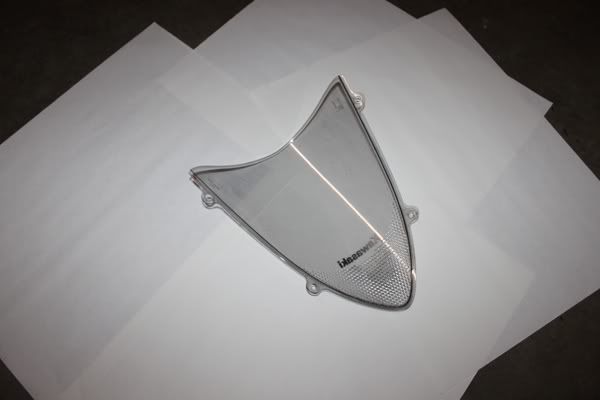 To be continued...