Discussion Starter
·
#1
·
Well what a day, 12hrs ago I was sitting infront of the computer getting all nervous about what was about to come... My mate came out and picked me up on his bike and we headed off to the shop, long ride in traffic, was pretty shite, got to see what lane splitting in peak was like, not sure if I'm ready for that!
Did all the paperwork and stuff and then I was out the door "keep it under 4000rpm for 1000km...". Well 160km later, I can say the rubber is worn in now. We took it back to his place and hit them with some wet and dry sandpaper to take the wax off, then on to the open road. Good ride up Mt Nebo, which is a 600m high bike haven. Lots of really good twisties, just took it real nice and easy, didnt push what so ever.
Did the rounds after that, saw my sister and familiy, Mum and Dad, a few mates... all said the bike was GREAT. Even had a compliment sitting at the peak of the mountain, a guy came over and was looking over the bike and said how good it looked
So a few pics, nothing to good, was more interested in riding, Tomorrow the creation starts... after work, I hit the tools and the bike! Expect some more pics. These are all not edited, to tired, up at 4am for work tomorrow, I should have taken the day off, pretty sore.
General feeling - - - - > AWESOME!
[/rant]
Felix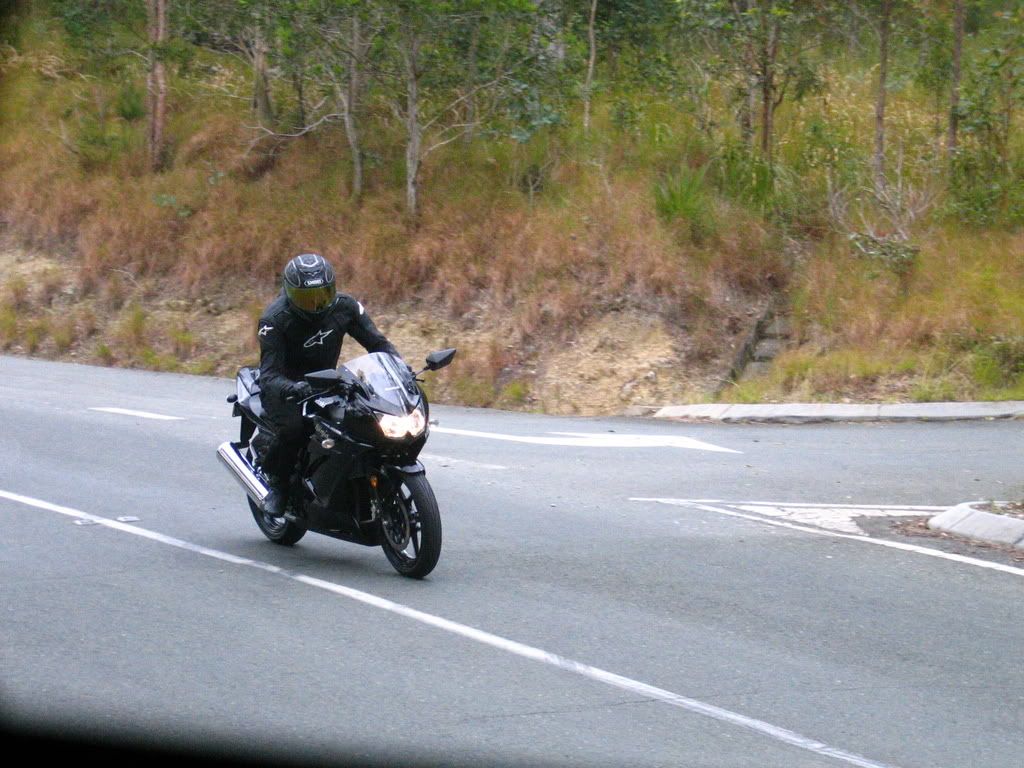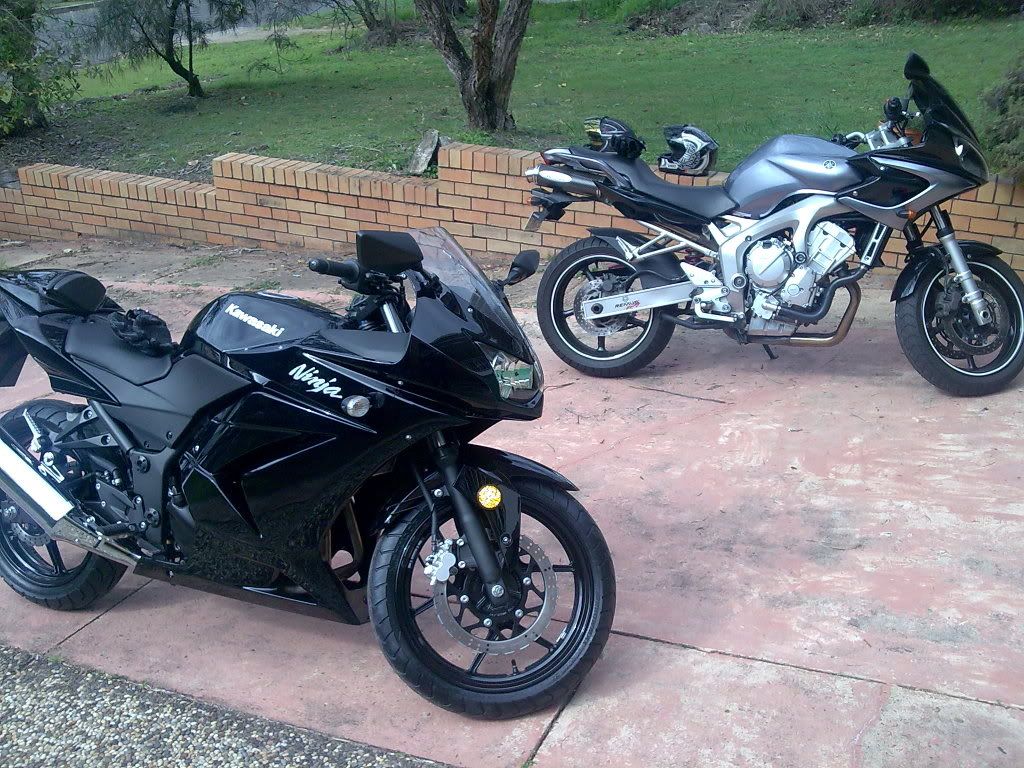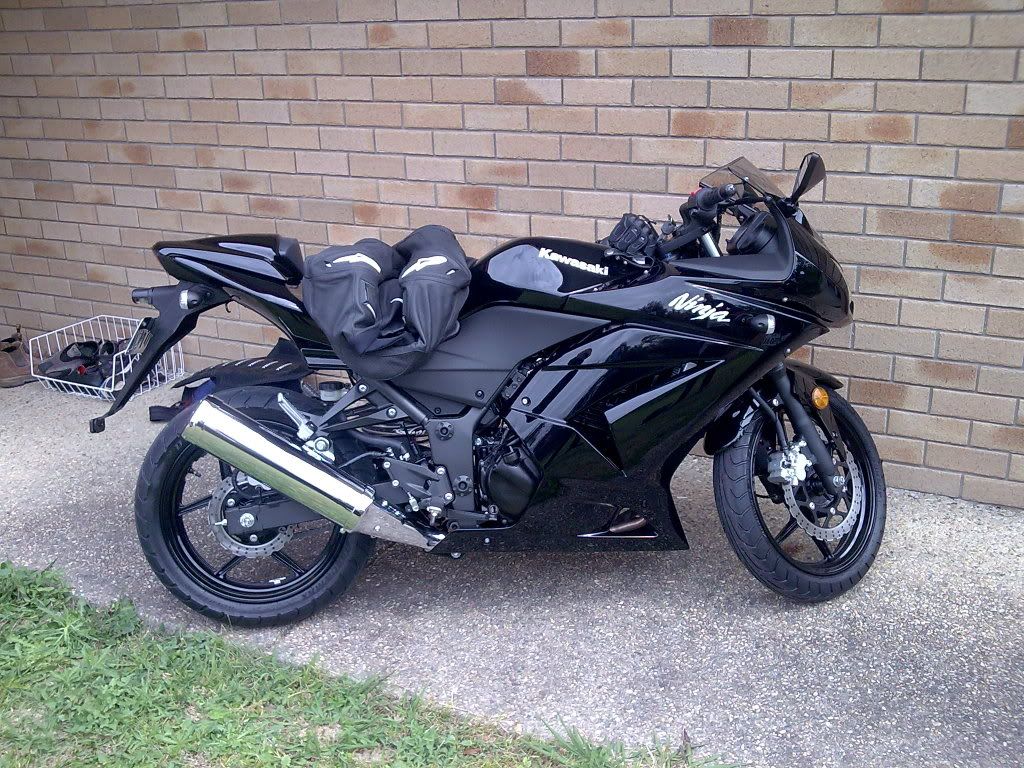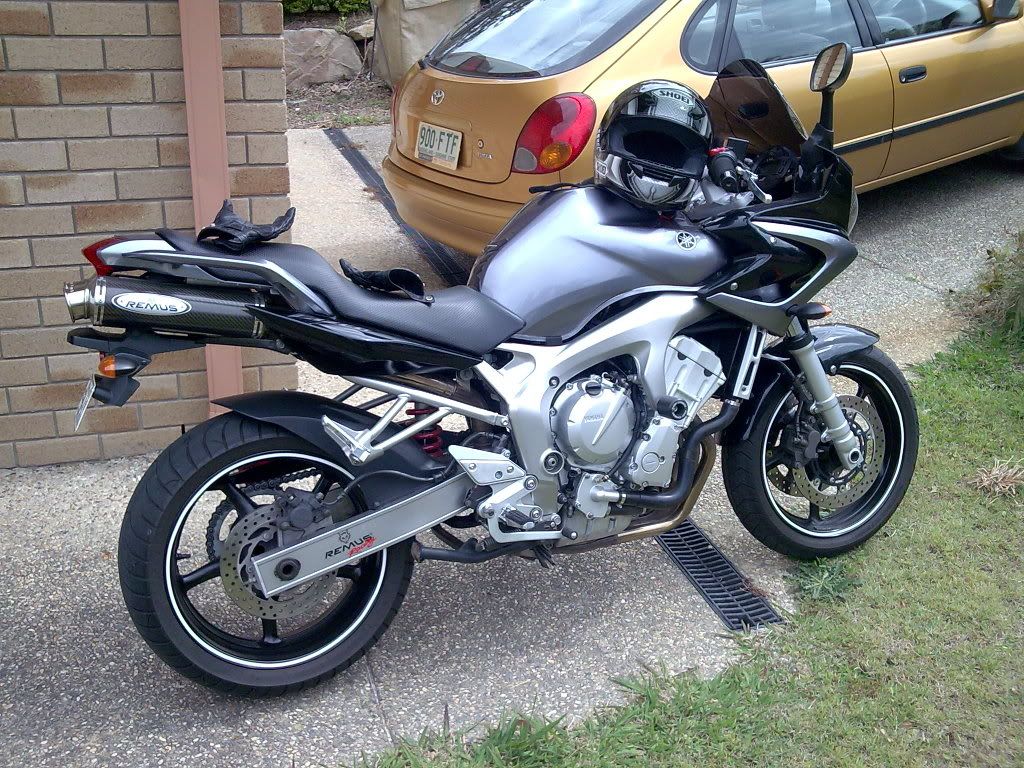 http://s161.photobucket.com/albums/t233/felixXR6T/?action=view&current=Movie.flv