Discussion Starter
·
#1
·
I'm installing a pair of Roaring Toyz adjustable lowering links. They are around $20 on ebay and supposedly can drop the rear up to 3". This is a easy mod and it doesn't take much to do.
Tools Required
- A stand for your bike or one like I made with jack stands
- jack(car or floor)will help you line up the links.
- 19mm and 17mm wrenches, not the ones that came with your bike. Get better ones.
- an extra pair of hands doesn't hurt!
So get your back tire off the ground, I fabbed up some posts to rest on jack stands with some pipe and bolts. Really easy and only cost about $8.
Next, take your jack and place it under your rear shock, where the bottom bolt is connecting your links. Now lift the the jack up to touch the assembly but don't lift the bike off your stand.
Now use your wrenches to remove the two bolts holding the links on, bottom bolt first. The left side is a 17 and the right is a 19 i think. this took a little persuading with another wrenched used for leverage.(NOTE: I didn't place my jack under there yet, don't forget to!) Remove the bottom nut, then the top one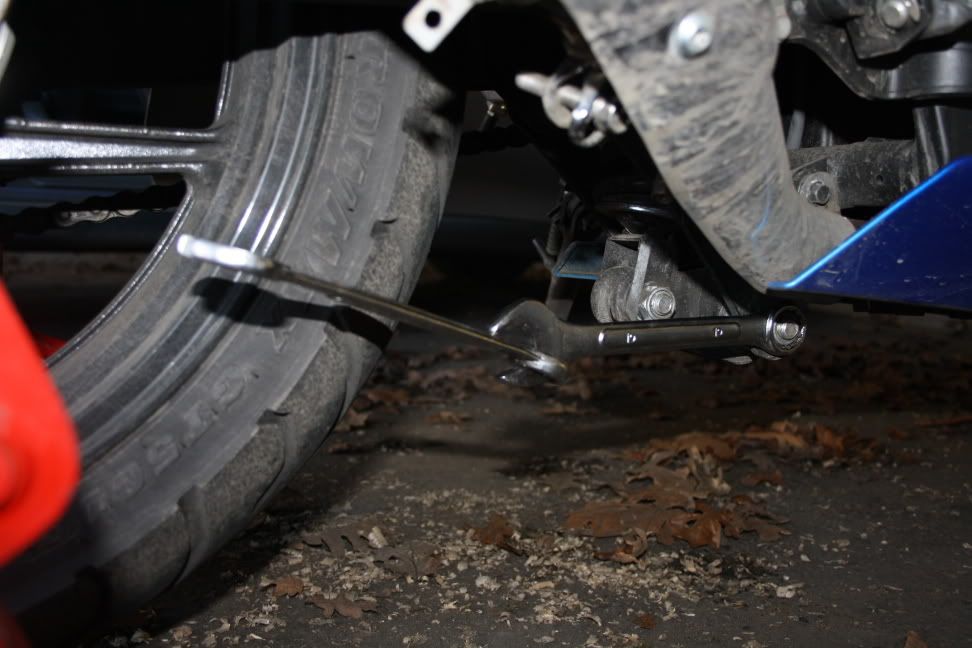 With the nuts off you can push the bolts through. There is a metal sleeve around these bolts, push them back in the hole so they don't come out with your bolts. Now the links are off, I'm dropping my bike 1.5" so i'm using my middle hole/they should be a bit longer then your stock links: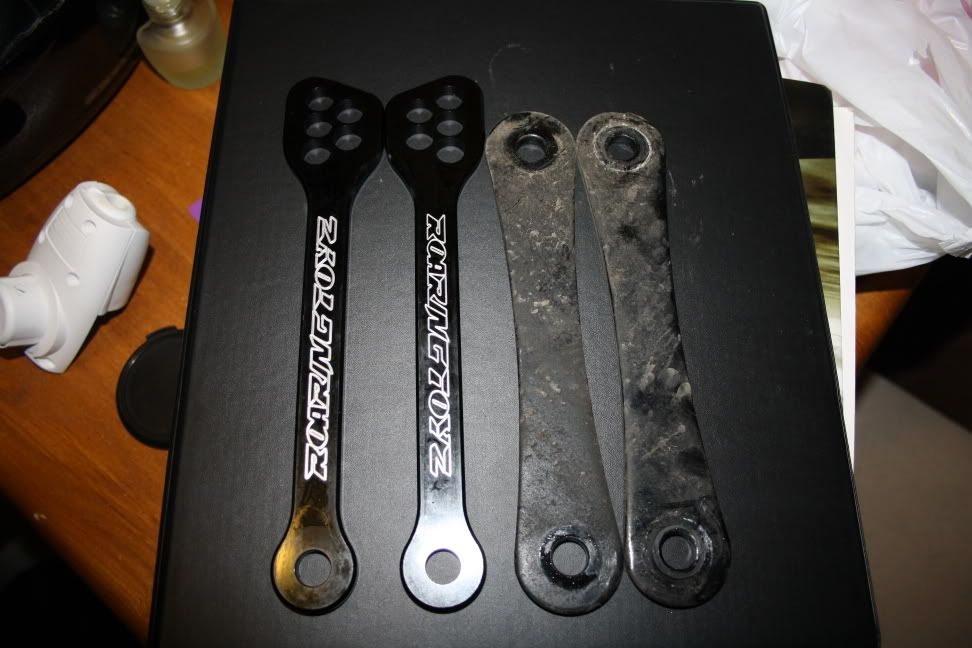 There are rubber grommets where the bolt was, don't lose them:
Install your top bolt first so it will hold up your new links. You can SLOWLY lower your jack until the bottom hole lines up with the bottom of the link. when it does, put the bolt in and do the same on the other side.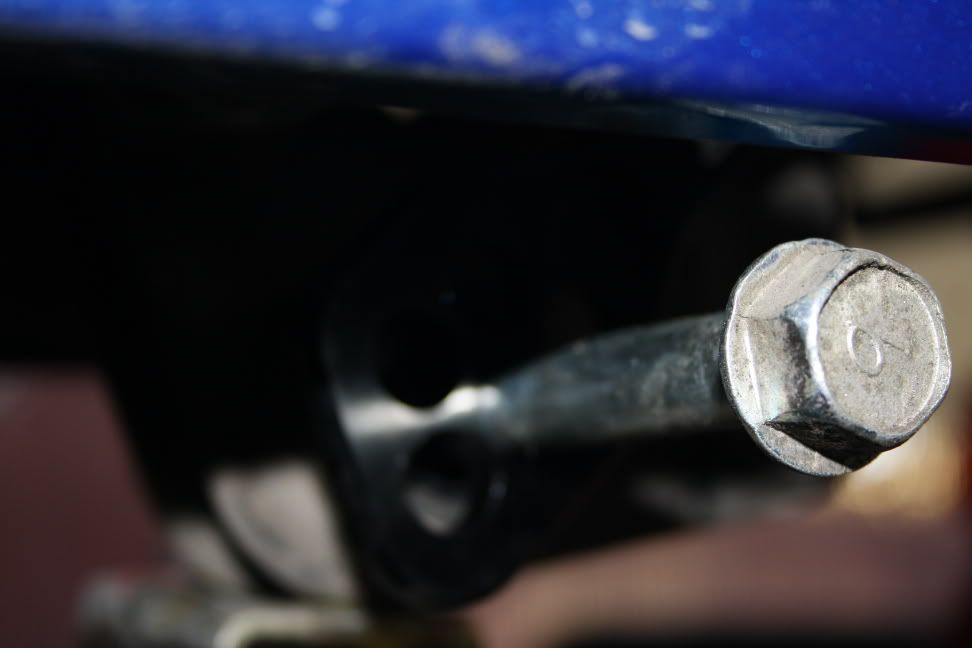 Tighten up your nuts, I didn't check torque specs you may want to, they were lock nuts so screw it.
Lower that jack some more and watch your bike begin to drop until your links are supporting it.
Take it of the stand and check for clearance issues, I didn't have any at all. My feet are flat on the ground now so I'm going to leave it. This WILL change the way your bike handles, so be careful. I don't really like it, but it will be fine until I do the front a couple of months from now.
The quality of the links I used have been questioned by others, so I will let you know if I have any problems. good luck & happy modding