Discussion Starter
·
#1
·
Hey New Ninja yet another DIY brought to u by Special Ninja. I fig'd as simple as it sounds we may have fellow members who may be intimidated on doing this mod. This is a simple write up on how to change your stock wind screen to one of the many styles avaible. This will also work if you are looking to tint out or paint your stock screen. Hope you enjoy. Here we go...
Tools Needs-1/8 allen wrench-Thats it really
Lets start with the Original look you will see
Step 1- You want to locate the 4 silver bolts marked by the red arrows
Step 2-Using a 1/8 allen wrench unnbolt the four bolts
Step 3- Slide out the sheild
This is where you will either paint/tint/ or change your sheild.
To reinstall you will need to pull out the two black rubber groments at the top of the old screen and insert to the new screen(not needed if you are tinting or painting ur old one)
Step 4-Slide the screen in to place and line up the four holes. And then replace ther bolts removed earlier using the 1/8 allen.(also if you are gonna change the bolts to a spike/ color/ of what this is when you will wanna install them)
Step 5- All Done. Now i chose to do a green screen for my application.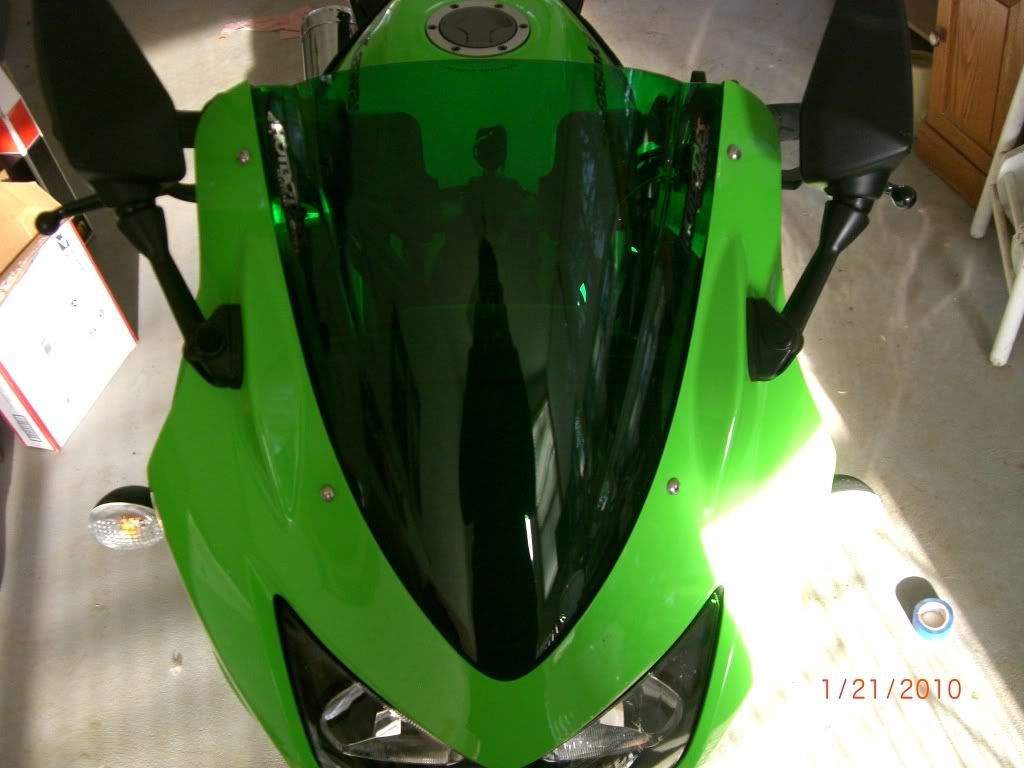 Hope you enjoyed the write up and G/L with this mod on yous ;D