So I took the idea from setasai, over on ninjette.org, from his write up on a custom garmin gps mount
here
Basically, I wanted to mount my iPhone so I know when someone important calls while I'm riding, like my girl or the office. Unfortunately, all the prefabbed mounts I found only worked with the iphone while it is not in a case. I wanted to be able to use a mount for my iPhone 4 while still in the trusty and durable Otter Box Defender case. So heres what I did....
1. I ordered an extra Otterbox beltclip/holster from ebay.
2. I removed the beltclip from the holster
3. Went to Home Depot for some 1/8" thick, 3/4" wide aluminum strip metal, nuts, bolts & washers
4. Used a metal coat hanger to bend up a stencil for the design of the cross bracket, using the 2 lower bolts of the windscreen in the dash area as my mounting points
5. Bent my aluminum strip at the same angles of my metal hanger stencil.
6. Marked where all the holes needed to be drilled on the aluminum bracket
7. Fabbed up an L-bracket to mount to the cross bracket
8. Mounted the holster to the L-bracket
9. Made sure it all looked good
10. Removed, sanded, primed, painted and remounted
Here are some pics to help visualize. Also, mounted my garage remote with some velcro below the ignition keyhole, between the handlebars, lol. Works out great.
Extra Otter Box Holster
Beltclip on back that I removed
Otter Box holster without iPhone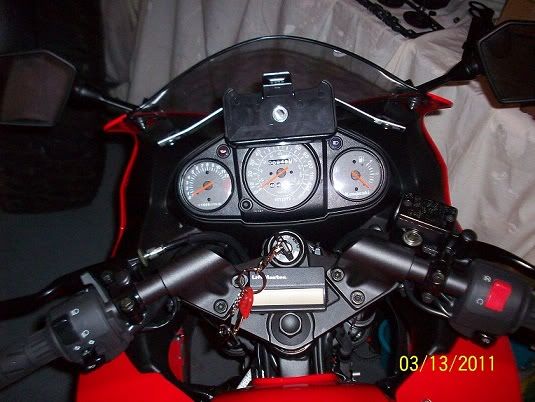 Otter Box holster with iPhone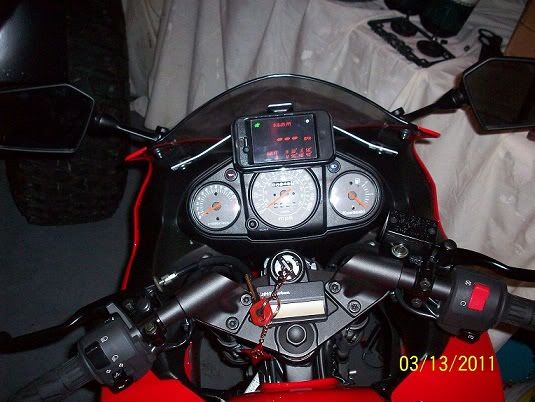 Brackets and bolt all primed, painted and ready to reinstall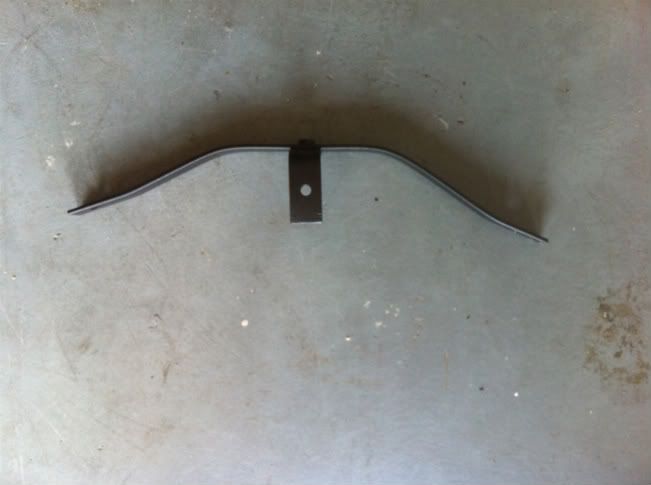 Painted bracket & Otter Box holster without iPhone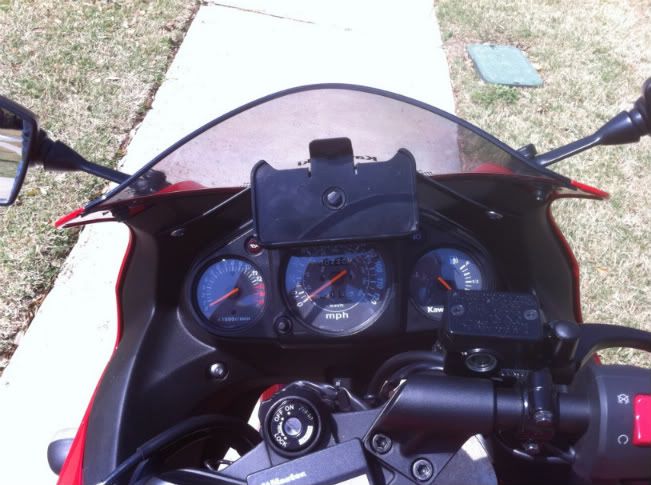 Front view