So I've been a little absent lately, just popping in everynow and then to post some stupid comments!! To tell the truth I have been researching my next purchase which I really believe will be the Kawasaki Ninja 650R, the Dragons bigger brother!!!
I had one other option which was the Yamaha XJ6S, however I really didn't enjoy the experience( it was a little scary and dangerous too in some aspects )
So behold!!!! The 2010 Kawasaki Ninja 650R ABS
My eye is on the blue model you see above, cause the black version has a bright silver lower fairing, doesn't do it for me!!
Next is the accessories that I have already picked out!!
Exhaust.
This is tough because the 650R has an underslung exhaust like the Buells, and while there are heaps of different brands out there, they all look cheesy and don't flow with the overall look of the bike. Unfortunately, my choice is also the most expensive one I have found!!!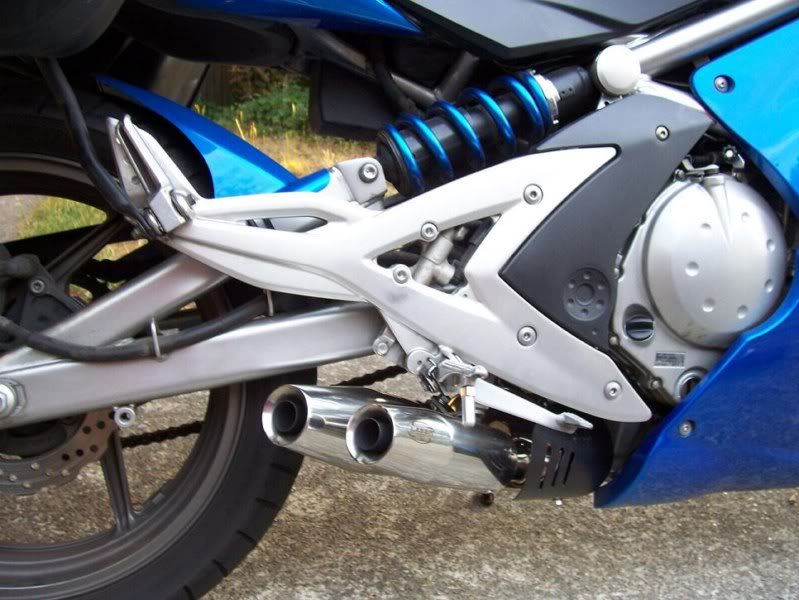 Not bad for over $700.00!!!!!!
The photo's above show the exhaust on the 1st gen 650 - '06-08
Projector HID's w/ Halo's.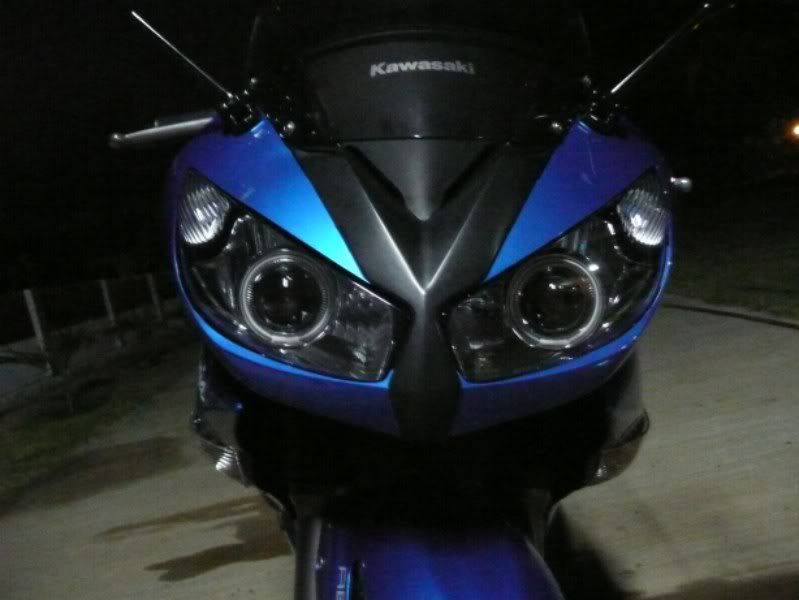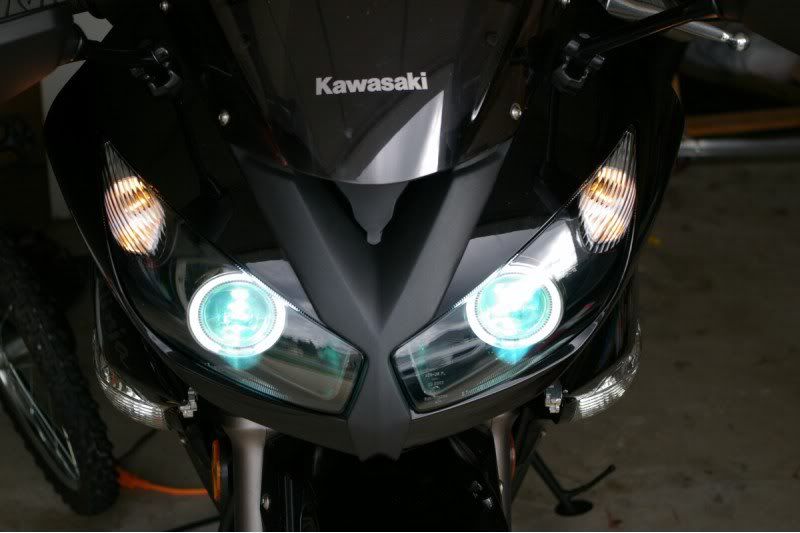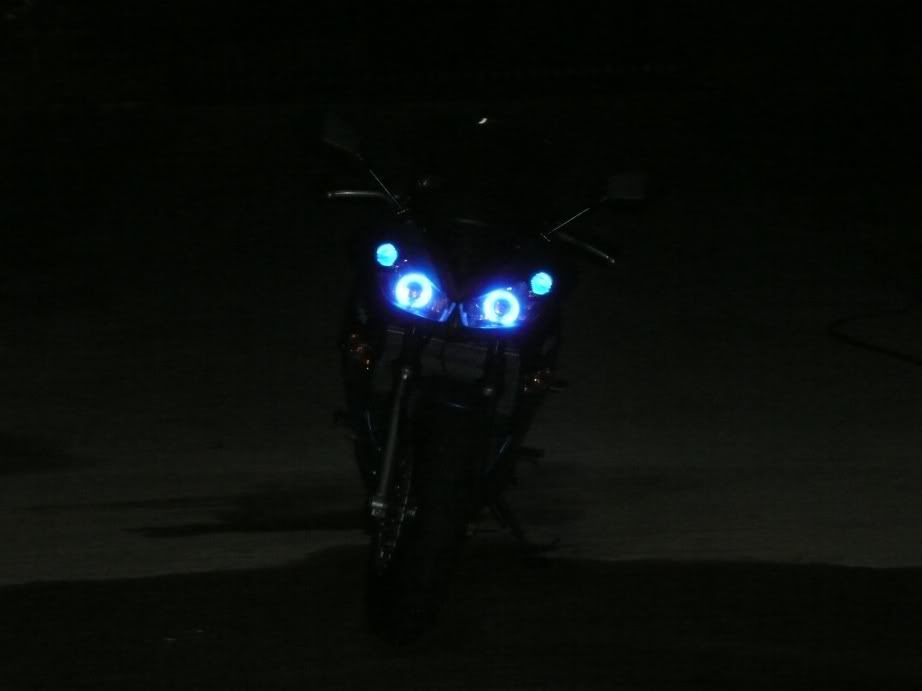 Carbonfibre Goodness.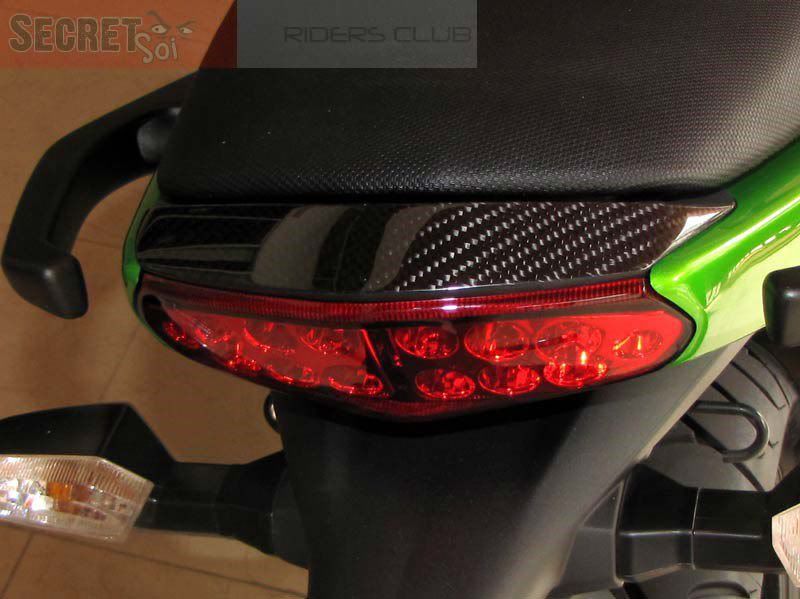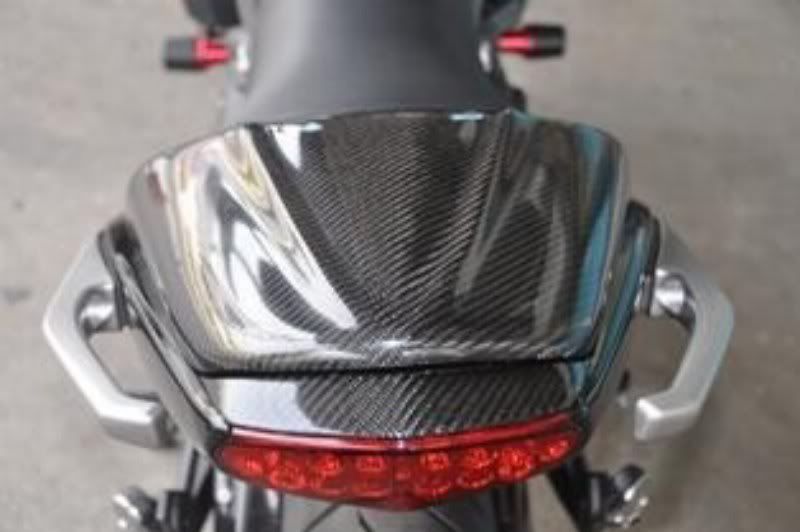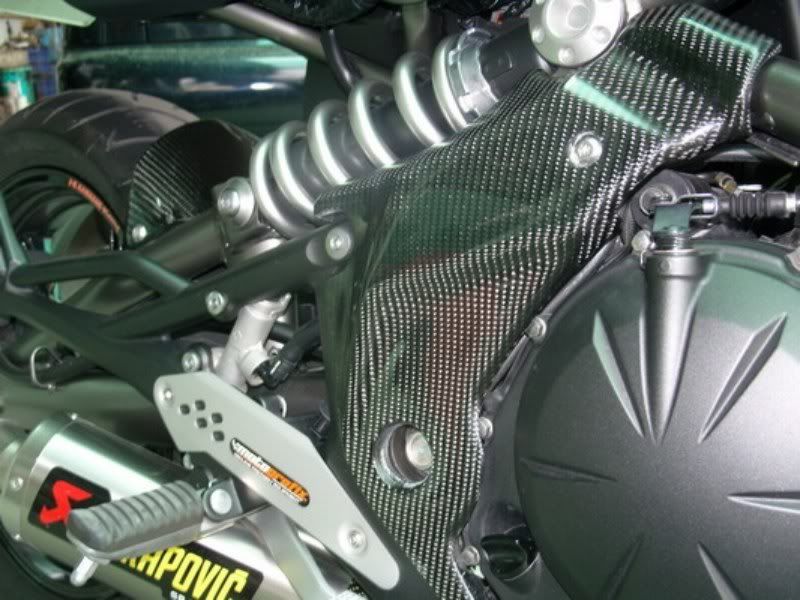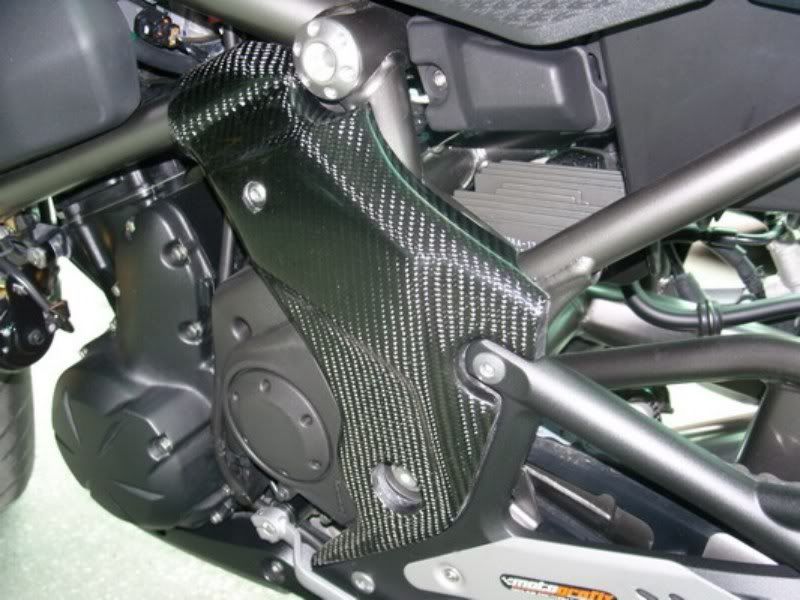 MMMMMMMmmmmmmm.....Carbon Fibrrrrrrrre!!!!!(Many thanks to TonyBKK from Kawiforums for letting me use his photos!)
Last but not least!
Corbin seat.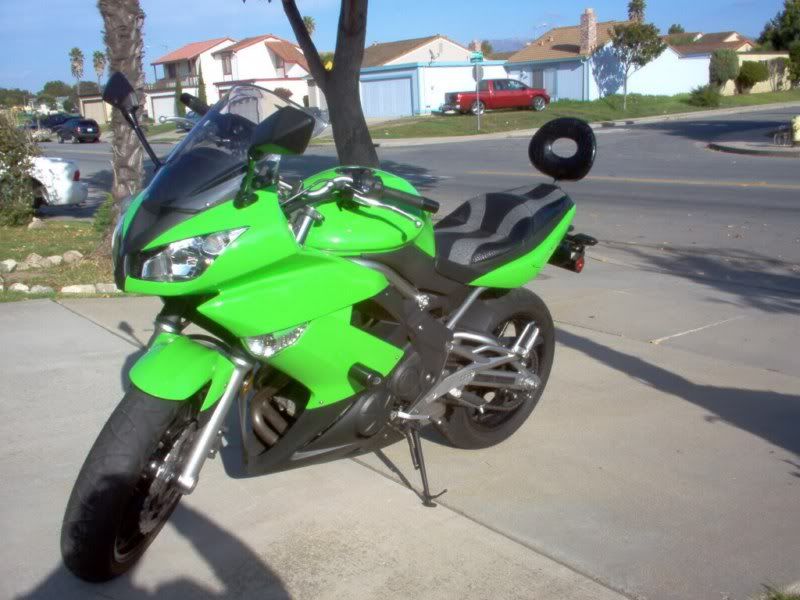 Now I know what you'll say, that looks HORRIBLE!!!!, but this was a custom upgrade, and I can get it done in multiple ways, and colours. What I am showing is the removable rear back rest for Wifey!!(gotta keep her happy!!)
So, thats what I've been upto, sorry if anyone has missed me, I know Virt, Felix and D have been beside themselves lately, and for that I'm sorry!!!
Enjoy!! ;D